A joint initiative of Incentive Research Foundation (IRF) and Society for Incentive Travel Excellence (SITE), the Incentive Travel Index (ITI)
Evidence based research is vital for a healthy business events industry and SITE and the IRF are committed to providing the incentive travel industry with relevant data.
Over the years, the Incentive Travel Index (ITI) has become the business events industry's most authoritative study of the global incentive travel market and its impact on corporations, agencies and the supply chain in destinations.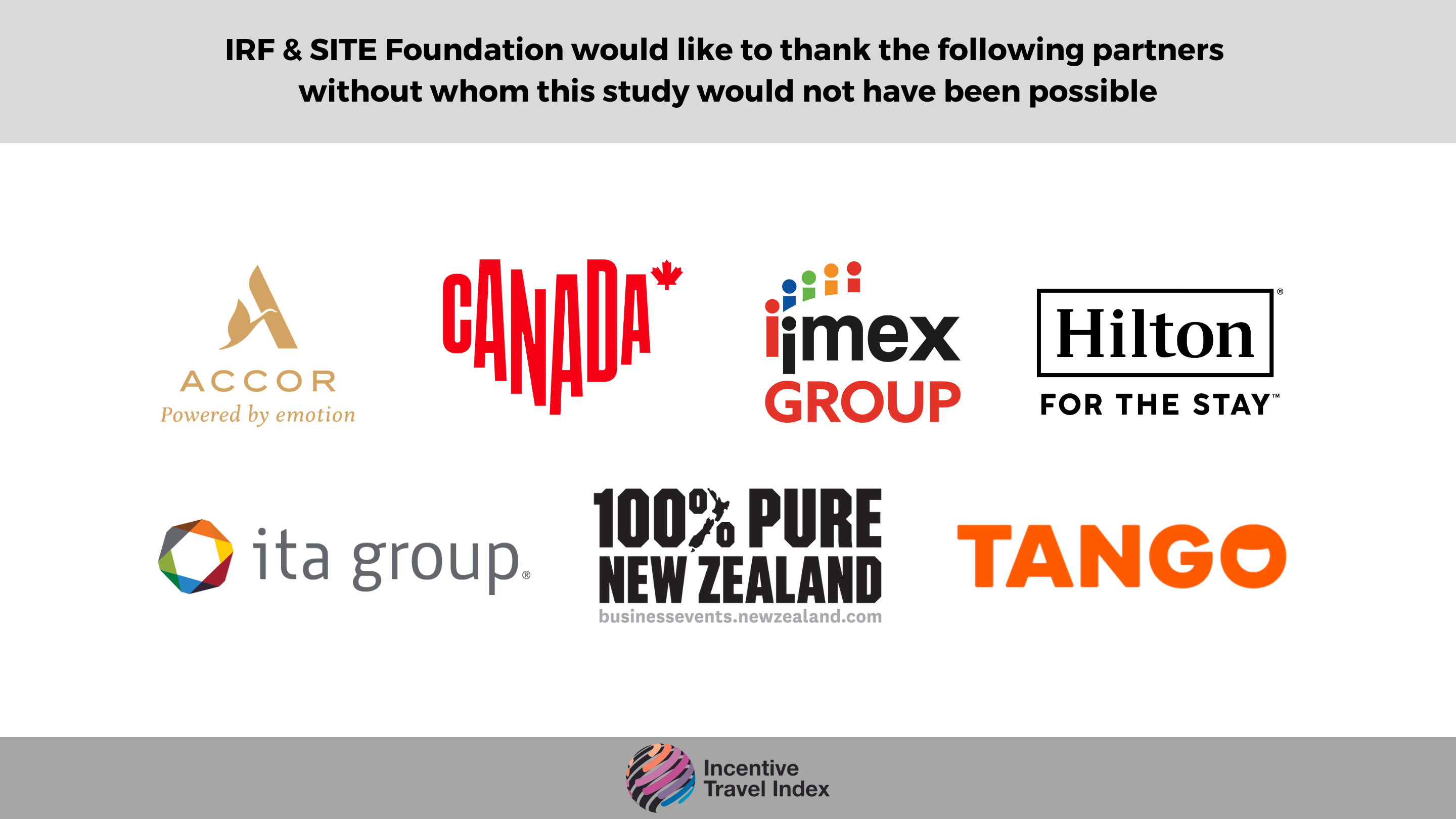 Previous Survey Results
No ITI survey was conducted in 2021 but you can find the 2022 and 2020 results on our dedicated microsite.
Individual geographic (Europe & Asia) and sectoral (DMC) reports were produced from the 2019 datasets and are available here.