Society for Incentive Travel Excellence - SITE
Founded in 1973, we are a professional association of 2,500 members located in 90 countries, working in corporations, agencies, airlines, cruise companies, and across the entire destination supply chain.
We bring value to our members at both global and local chapter level by networking, online resources, education, certification, and advocacy. SITE is deeply committed to the new generation and operates a best-in-class Young Leaders program and dedicated annual conference.
Our mission - to advance the business case for incentive travel & motivational experiences through global connections, education and advocacy by building and bridging cultures through the transformative power of incentive travel & motivational experiences. 
Our Vision - to build and bridge cultures through the transformative power of incentive travel & motivational experiences.
Our Strategic Pillars - Community, Education, Advocacy, Operational Excellence.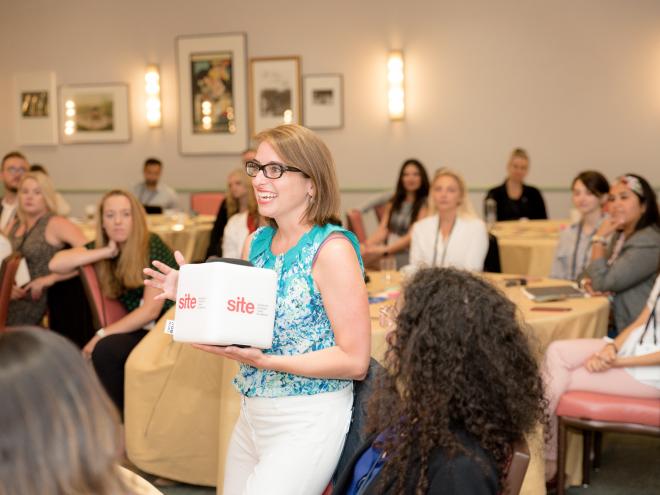 Why SITE?
Education and certification opportunities to help you build skills and stand out from the competition.
Access to the right incentive customers to take your business further.
Connections with a community of experts and peers around the world.
Research to keep you at the pulse of leading practices and market challenges.
Access to a community of like-minded professionals following a common creed and code of ethics.
In-person events like Incentive Summit Americas (ISA) and Incentive Summit Europe (ISE) to connect, learn and discover with other incentive travel professionals.
Digital and social media platforms connecting you to the global incentive travel community.
The first meeting of the Society of Incentive Travel Executives (the original meaning of the SITE acronym) came to order at the Americana Hotel in New York City on December 4 1973.
It was the beginning of the only international, professional, not-for-profit association dedicated exclusively to the pursuit of excellence in incentives.
The 11 attendees included Joel Grossman, Bob Guerriero, Chris Perks and Anne Wold-Graham. They decided that there was a place for an organisation that addressed the needs of incentive professionals and corporate end-users and that would enhance and promote the growth of the incentive travel industry through education.
Anne Wold-Graham was elected the first SITE president.
We are indebted to former SITE (1988) and SITE Foundation President, Fay Beauchine, CITE, for the beautiful presentation of the history of SITE.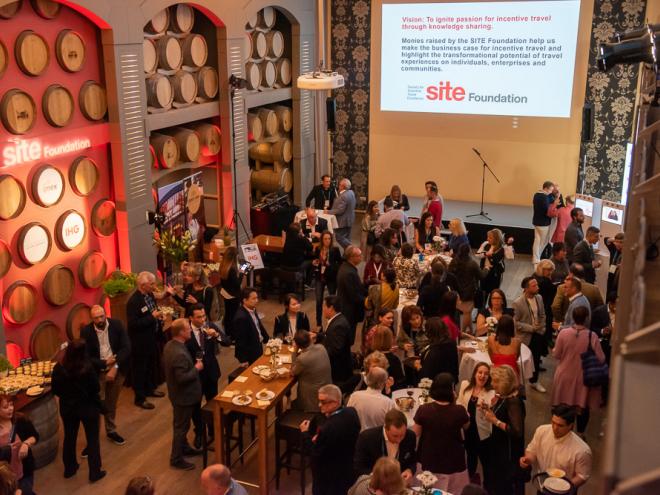 SITE Foundation
SITE Foundation was established by SITE to raise funds and support research, education, and advocacy projects on behalf of the incentive travel industry. Monies raised by SITE Foundation enable us to make the business case for incentive travel and highlight the transformational potential of travel experiences on individuals, enterprises, and communities.

SITE Foundation has recently funded certification for mid-manager level incentive travel professionals (CITP) and, with our partners Incentive Research Foundation (IRF) and Financial & Insurance Conference Professionals (FICP), the Incentive Travel Industry Index (ITII).

The SITE Foundation is a registered charity holding a 501(c) (3) nonprofit organization status.