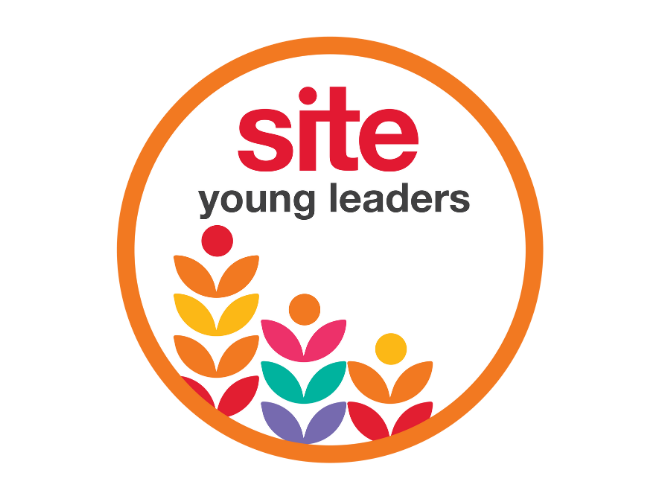 What is the SITE Young Leaders' Program?
The SITE Young Leaders' Program is a global community of industry professionals aged 35 years or younger. By participating in the SITE Young Leaders' Program, individuals will receive education and networking opportunities that appeal directly to those who are new to the industry. Our mission: to create a strong group of individuals who will not only become leaders in SITE and their local SITE Chapters, but in the greater industry as a whole.
To learn more about how to become a member, please email SITE@SITEglobal.com.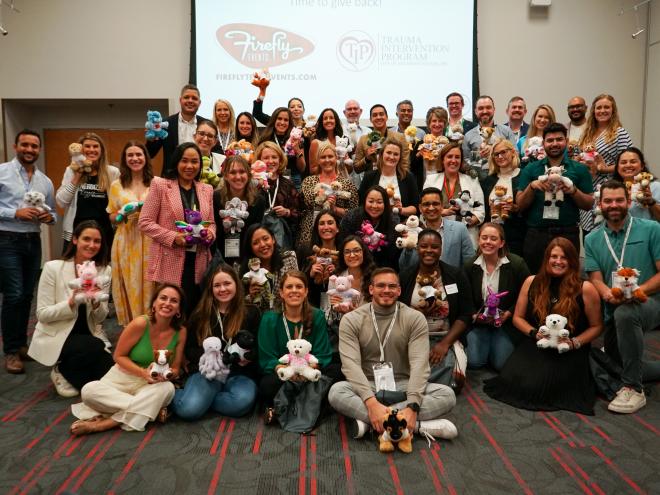 Mentorship Program
SITE Young Leaders are delighted to announce the launch of a brand new mentorship program - Mentoring Members. This exciting new program is designed to provide young leaders with connections across our SITE Global community, in order for them to develop their careers within the incentive industry. The program offers opportunities to collaborate with different sectors within the incentive industry, with people from different chapters, and with people who have years of incentive experience.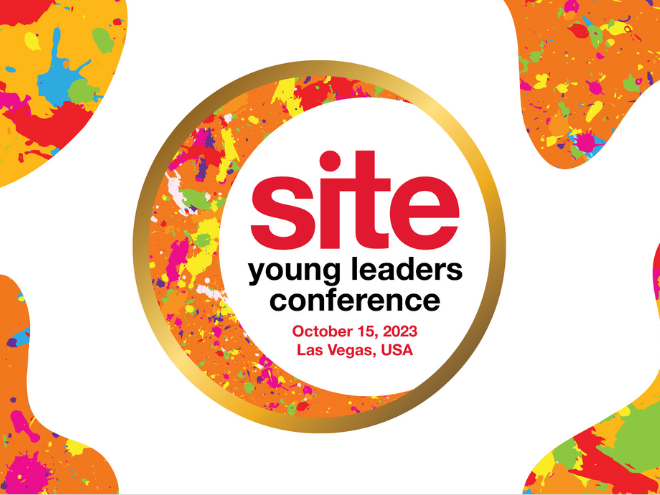 SITE Young Leaders' Conference
Since SITE Young Leaders' program started over 15 years' ago, the YL conference has been a much anticipated annual event, bringing Young Leaders face to face from all over to world. Life long friendships were forged as careers developed and we're proud to repor that our current board includes many alumni of our YL program. Aoife Delaney, CIS, CITP, president of SITE in 2021 and Kevin Edmunds, CIS, CITP, president of SITE in 2022 are both proud and enthusiastic alumni. A notable characteristic of SITE's YL annual conference is that it is "for Young Leaders, by Young Leaders. This ensures that content is always relevant to our new generation of incentive travel professionals.
The Young Leaders' Conference will take place in Las Vegas on Sunday, October 6, 2024.
Why Jeorge Zepeda is a Young Leader at SITE
Hear What SITE Young Leaders Have to Say
"The Young Leaders offer a fantastic opportunity to network and learn"
- Alisa Walsh, EventWorks
"Being involved in SITE as a whole, our local chapter, and SITE Young Leaders has kept me connected to the industry trends, changes, and updates and has a direct impact on my professional and personal growth as well. I look forward to many more years with SITE and all it has to offer." 
- Windsor Neal, Cultivate Corporate Premium Gifts
"SITE YL has had a unique impact on both my professional and personal growth. I look forward to more innovative education, new contacts and new memories!"
- Greg Byrnes, Northstar Meeting Group
"I believe that SITE has opened doors professionally that may not have been opened for me without my SITE membership."
- Paola Quintero, Creative Group
"Being an active member of SITE has been the single most beneficial decision that I have made in my career to date."
- Aoife Delaney, DMC Network
Hear from Young Leader Sylvie Nador and her SITE journey
Ashley talks about what the Young Leaders are focusing on
The 2023 Committee
Director of Leadership Development, SITE SoCal
michael wallace
VP of Sales, Firefly Team Events
huntington beach, United States
Natalia Roblero, CIS
Business Development Manager, Memorable Incentives DMC
San Josè, Costa Rica
Ashley Leggett
Travel Trade Support Executive , Belmond
Charleston, United States
Dhruv Razdan
Director - Brand Alliances, Razdan Holidays
New Delhi, India
VP Marketing & Communications at SITE Northeast
Stella Cruz Ortiz
B2B Marketing Manager, NYC & Company
New York, United States
Sylvie Nador
Director of Planning, IMS Vienna Budapest Prague
Budapest, Hungary
Past Presidents' Council
Megan McHale
Director of Global Sales, Rocco Forte Hotels
New York, United States
Kate Benzine
Business Development Manager, Spectra
London, United Kingdom
Windsor Crawford
Sr. Business Development Manager, Cultivate
Tampa, United States
Director of Events
Rachel Pattillo
Account Director, Sheraton Grand Hotel & Spa Edinburgh
Edinburgh, United Kingdom
Noelle Pearson
Assistant Vice President of Sales, Private Jet Services
Seabrook, United States
Jeorge Zepeda
Regional Dir of Sales Southern Plains, AIC Hotel Group
Rhome, United States
Max Simpkins
Director of sales - MICE , The Langham, London.
London , United Kingdom
Gerrynn Snowden
Senior Account Manager, Augeo
Overland Park, United States
Taylor Hauge
Account Coordinator, Augeo
Minneapolis, United States
Kev B Shannon
Director of Sales and Marketing, Odyssey International DMC
Dublin, Ireland
Linsey Barrett-Grosfield
Senior Manager, Meeting & Convention Sales, Discover The Palm Beaches
West Palm Beach, United States
Alyssa Keating
Business Development, ETHOS Event Collective
St. Cloud, United States
Malcolm Farrell-Mitchell
Senior Business Development Manager UK and Europe, Business Events Perth
Dublin, Ireland
Caitlin Harris
Supplier Relations Manager, BCD Meetings & Events
Chicago, United States