Have you bought your SITE merch?
As one of our first 50th anniversary projects launching this year, we're excited to grant you access to SITE's new swag store! All items will be shipped to Global Conference for pick-up at the conference host hotel in February (enter code "freeship23" when checking out to remove shipping charges for orders you'll be picking up). Browse now while the store is open and make sure to place your order before the deadline on January 31st.
Navigate to the Swag Store homepage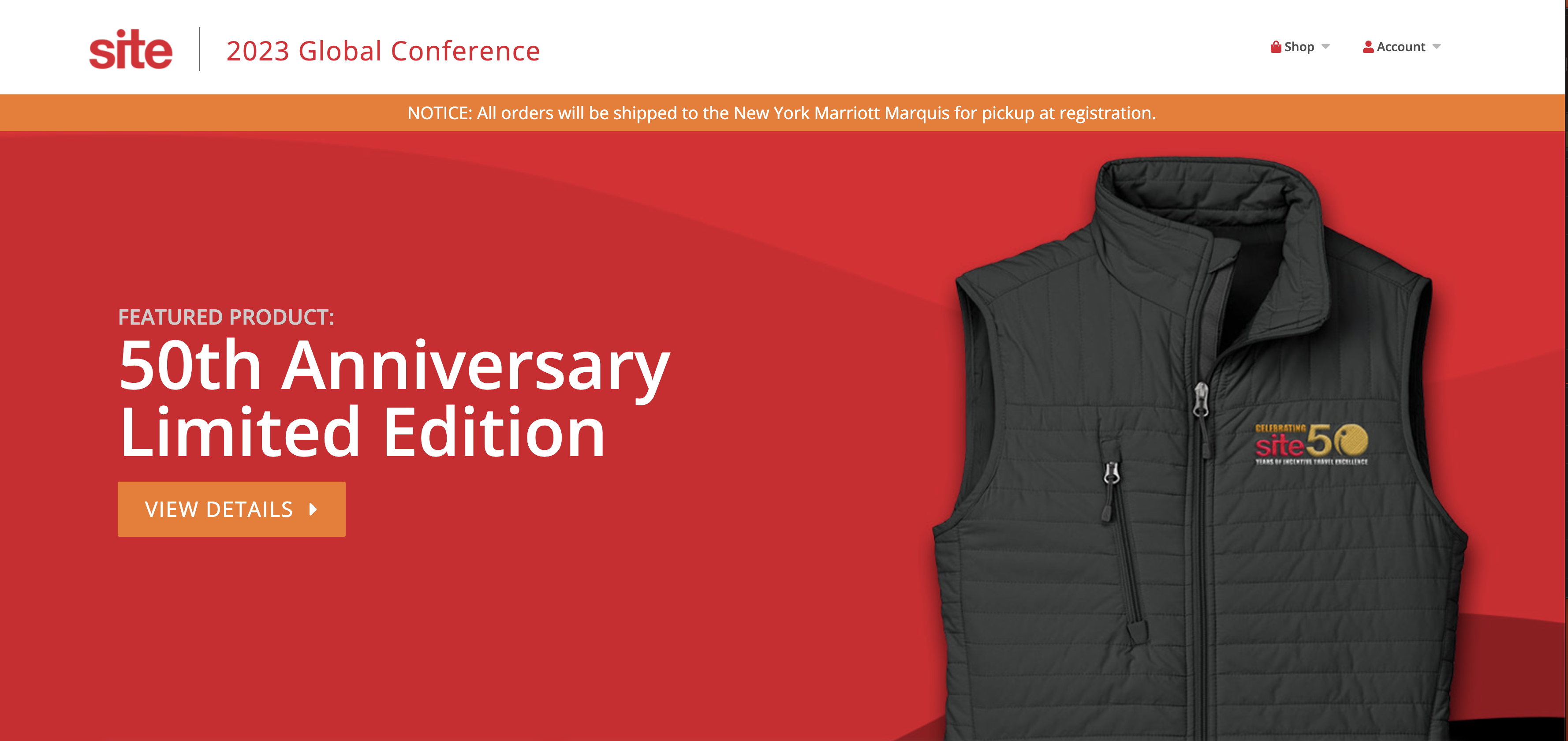 Browse the category of products available to purchase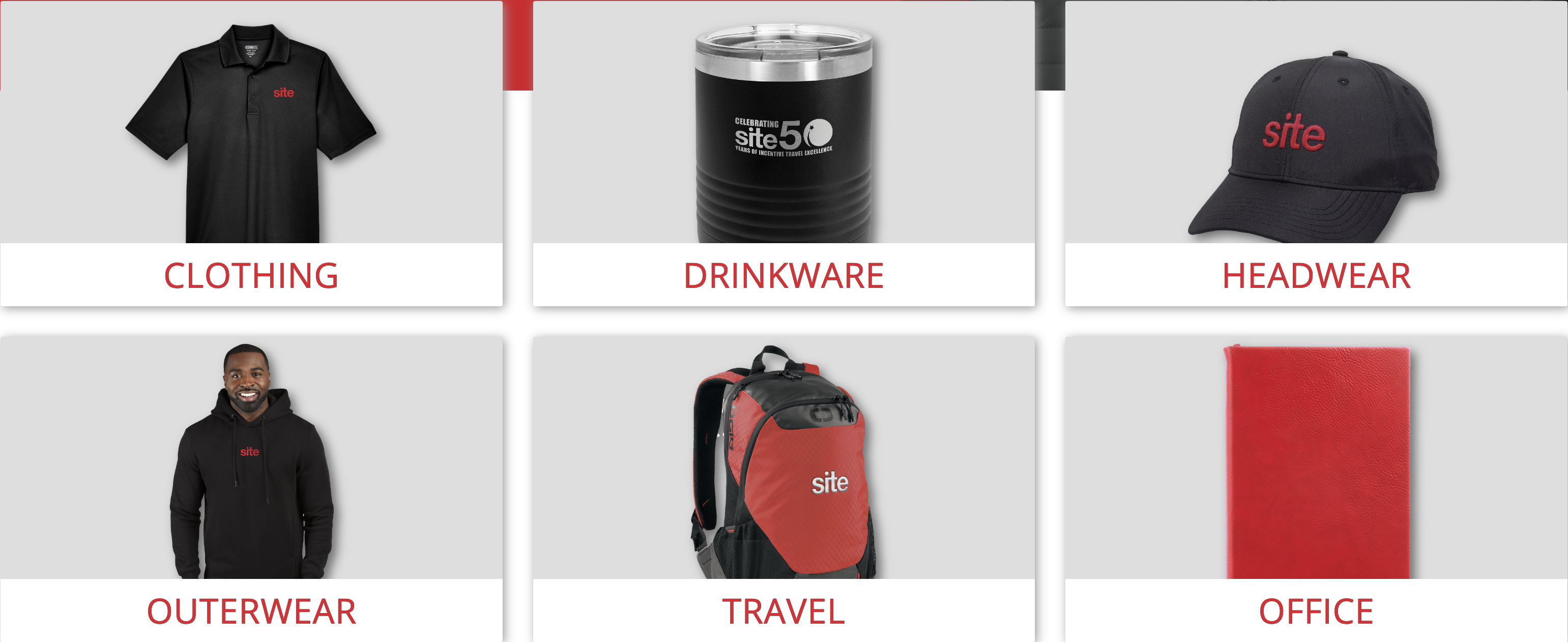 Click into an item you wish to purchase and pick quantity and size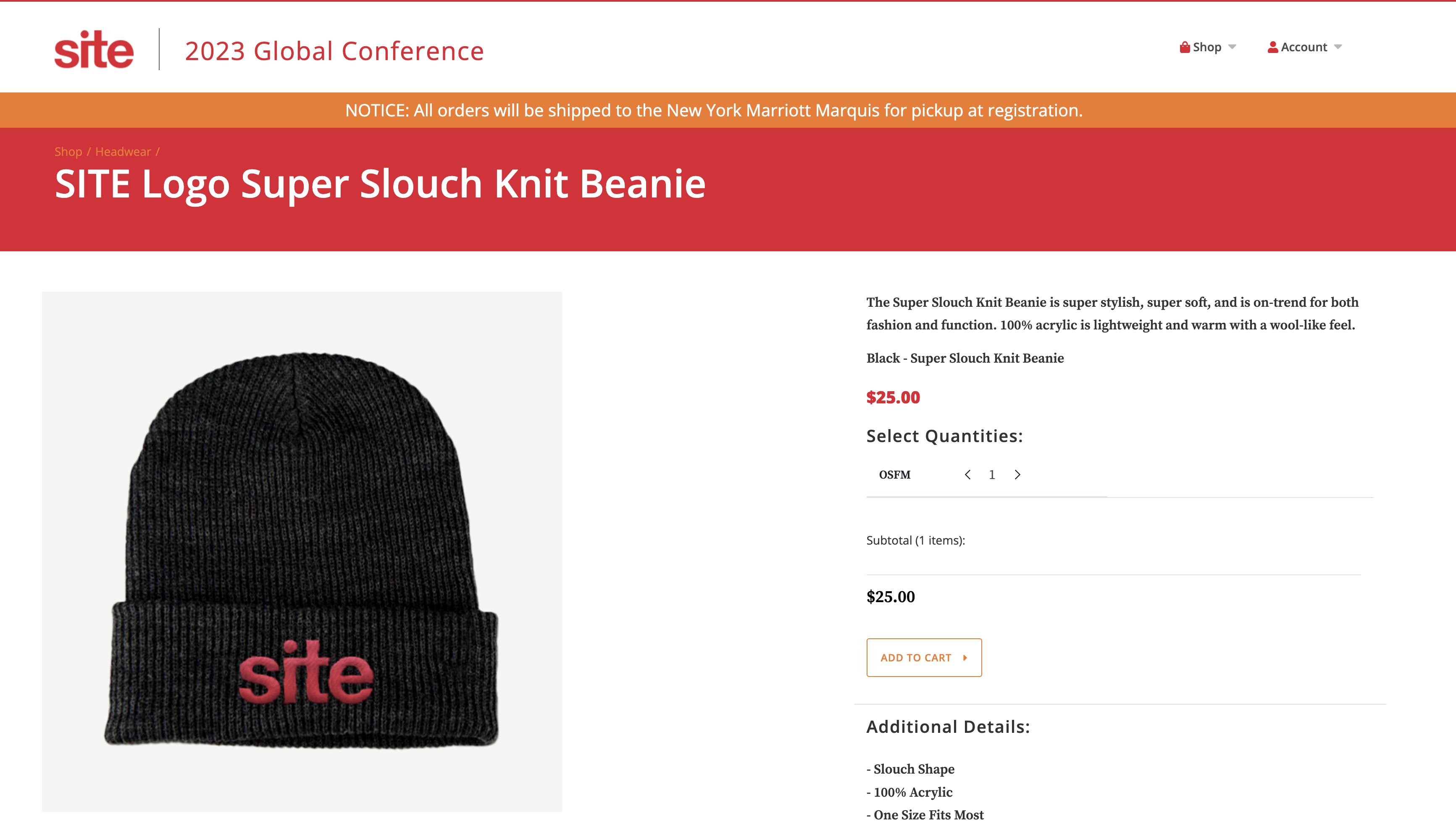 Add to cart and navigate to register as a customer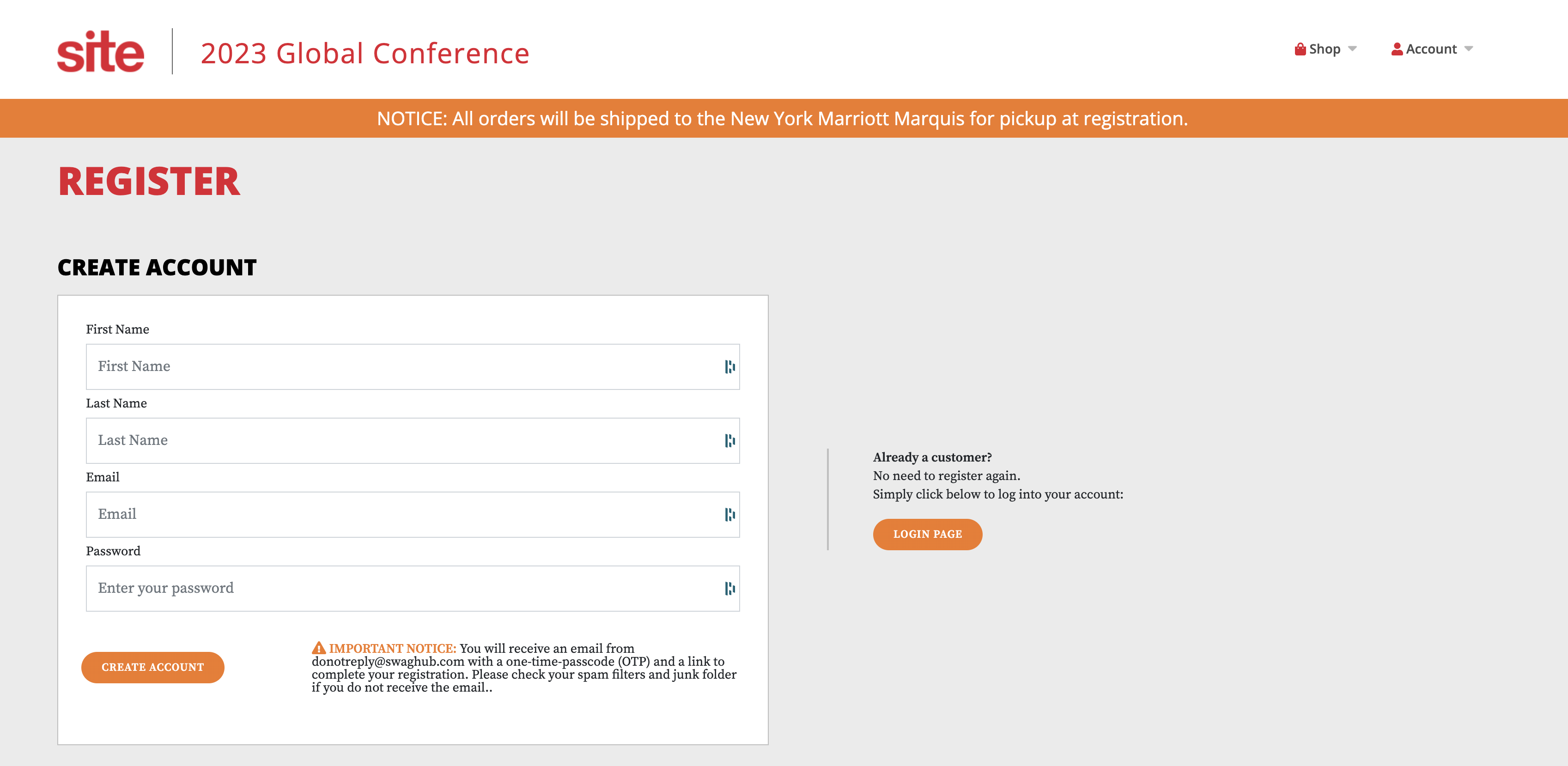 Proceed to checkout, default address of Marriott Marquis New York and add the free shipping code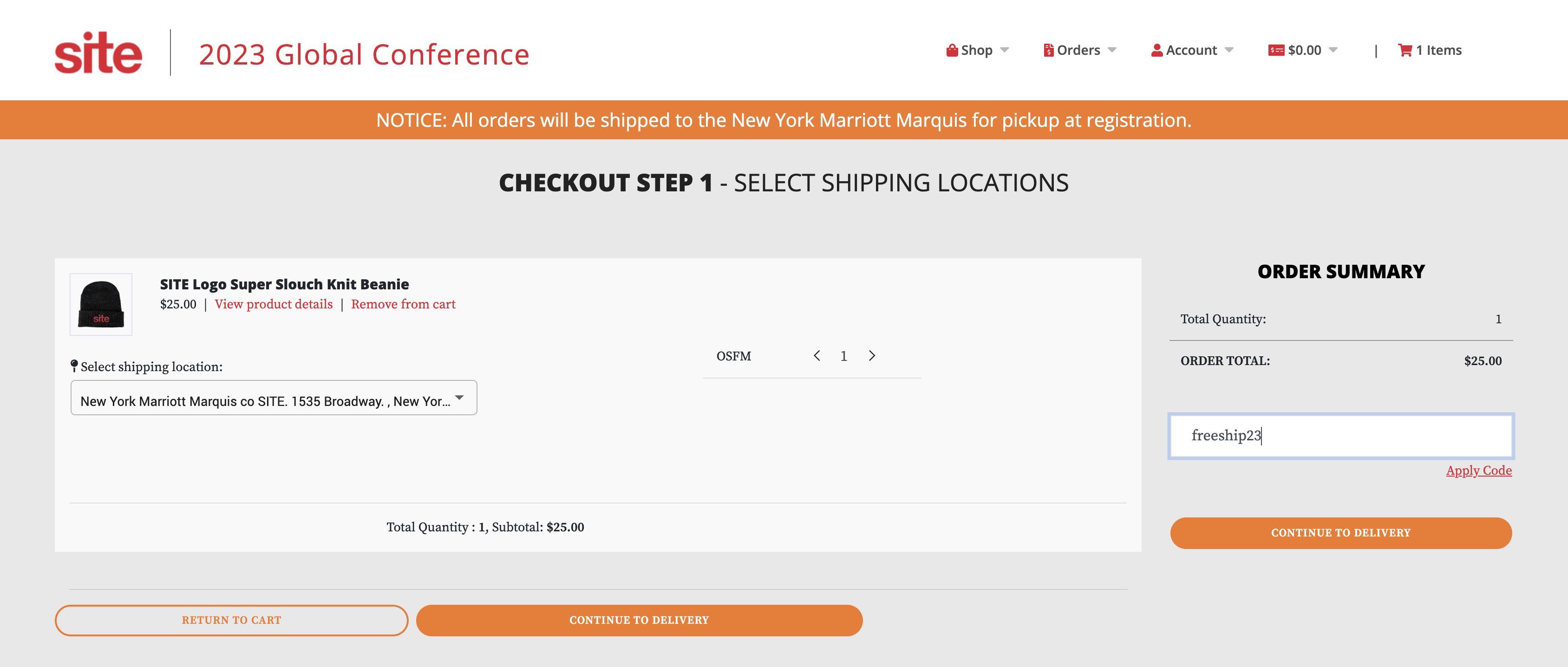 Add your credit card details and complete payment - pick up your items at Global Conference!