SITE Crystal Awards
About
Considered the highest honor in our industry, the SITE Crystal Awards recognize creative, practical, and truly memorable incentive travel programs that keep employees engaged, drive business results, and improve the bottom line for global corporations.
The awards are aimed at incentive travel professionals all over the world. Winners represent excellence in their profession and offer inspirational examples of how incentive travel experiences benefit qualifiers, their companies, and the destinations where they are hosted.
This year's awards ceremony was held in New York City during our Global Conference. The Crystal Awards are kindly sponsored by The IMEX Group.
2023 SITE Crystal Awards
Entries will be accepted for any incentive travel programs and campaigns held between:
1 June 2022 and 30 June 2023.
All applications open Monday, 3 July and are due by Friday, 1 September, 2023, at 11:59pm CT
IMPORTANT: The program must be a fully hosted incentive travel program with qualifying criteria that demonstrates business results. No "buy-in" or funding by participants whether partial or full is permitted. (Exception is optional tours)
Categories
1. Best Destination Based Experiential Incentive Travel Program
The purpose of this category is to spotlight destinations that have done a truly effective job at hosting an incentive travel experience. Entries should highlight how the destination's infrastructure, history, culture, arts, gastronomy, etc. combine to deliver a unique, unrepeatable, world-class incentive experience. This category is open to entrants from all sectors of the incentive travel industry, Destination Marketing Organizations (DMOs) Convention & Visitors' Bureau (CVBs), National Tourist Boards (NTBs), and Destination Management Companies (DMCs) are ideal entrants in this category.
2. Excellence in Incentive Travel:
Africa/Middle East
Asia Pacific
Europe
North America
Latin America & Caribbean
The purpose of this category is to recognize outstanding organizations for their work in creating and delivering an exceptional incentive travel program that resulted in a high return on investment (ROI) to the corporate end-user. This category is open to entrants from all sectors of the incentive travel industry. It is important to note that an entrant does not have to be based within the region for which they are submitting a program (e.g., an entrant from Asia Pacific can submit a program that takes place in Europe). Corporate organizers, Incentive Houses, and DMCs are ideal entrants in this category.
3. Most Effective Incentive Marketing Campaign
The purpose of this category is to identify a marketing campaign that has delivered business results delivered business results. Entries should convey the business challenge and how the innovative design and consistent communications engaged participants from the qualification period through the completion of the incentive travel experience. This category is open to entrants from all sectors of the incentive travel industry but is best suited to corporate organizers/planners, incentive companies, marketing and communications firms, and third-party service providers.
4. Most Impactful Effort Toward Corporate Social Responsibility as Part of an Incentive Program OR Most Environmentally Sustainable Incentive Experience
The purpose of this category is to recognize organizations for their outstanding efforts in incorporating practices and principles of Corporate Social Responsibility (CSR) within an incentive travel program OR to recognize organizations for their extraordinary efforts in creating an exceptional incentive travel program, delivered with sustainable principles and practices. Corporate organizers, incentive houses, DMCs, hotels, special event planners, and production companies are ideal entrants in this category.
5. Most Creative Solution Deployed at a Time of Crisis
The purpose of this category is to award incentive travel professionals and their organizations who display uncommon levels of innovation, creativity, and ingenuity in identifying solutions for the continuation, deployment, and implementation of incentive travel awards at a time of crisis. Such solutions may be deployed during travel advisories / bans, cancellation of air access / carrier, bankruptcy, etc. or may be in respect of overcoming logistical or operational challenges caused by extreme weather, civil unrest, illness, acts of terrorism, epidemics that occur either before or during program operations. They can also apply to situations involving negotiations in respect of attrition, postponement or cancellation, cost containment, cost mitigation, or emergency response pre-trip or onsite. Finally, it can apply to situations where an in-person incentive travel program is required to be fully or partially replaced by a virtual or hybrid event.
Questions?
Please e-mail SITE@SITEglobal.com for more information.
2022 Award Winners on Stage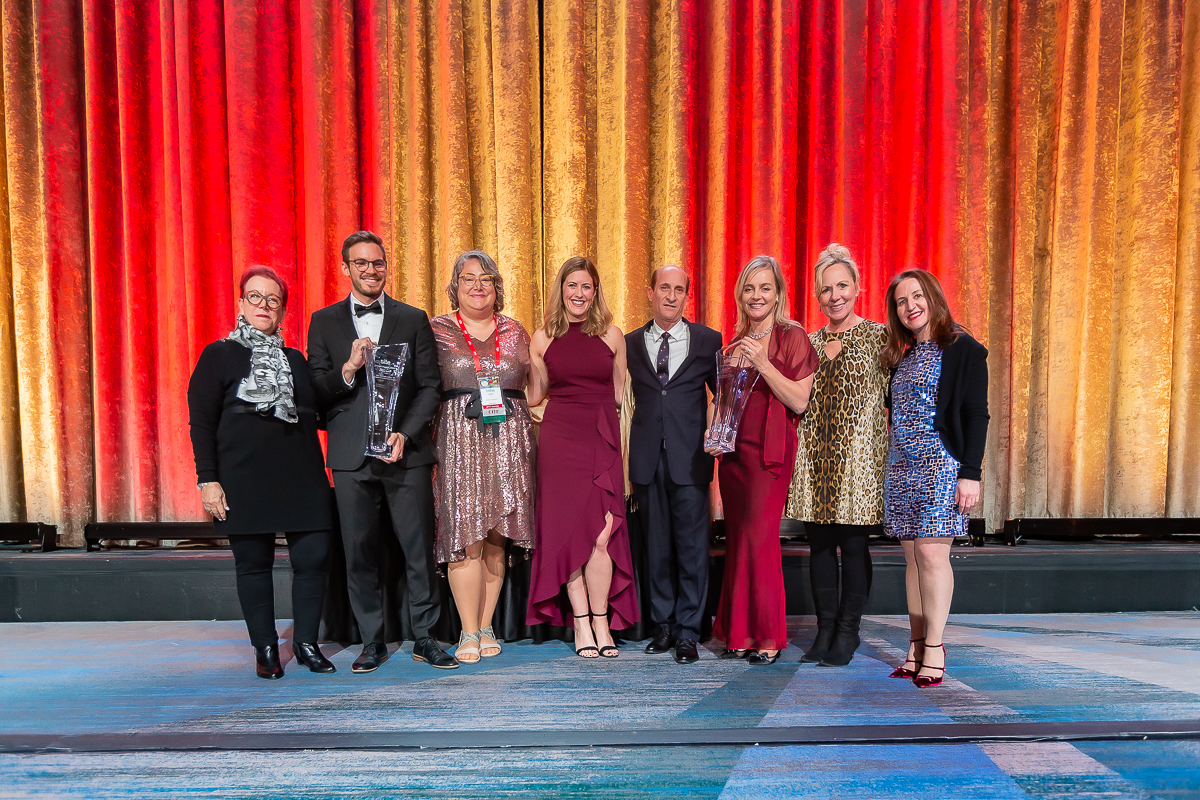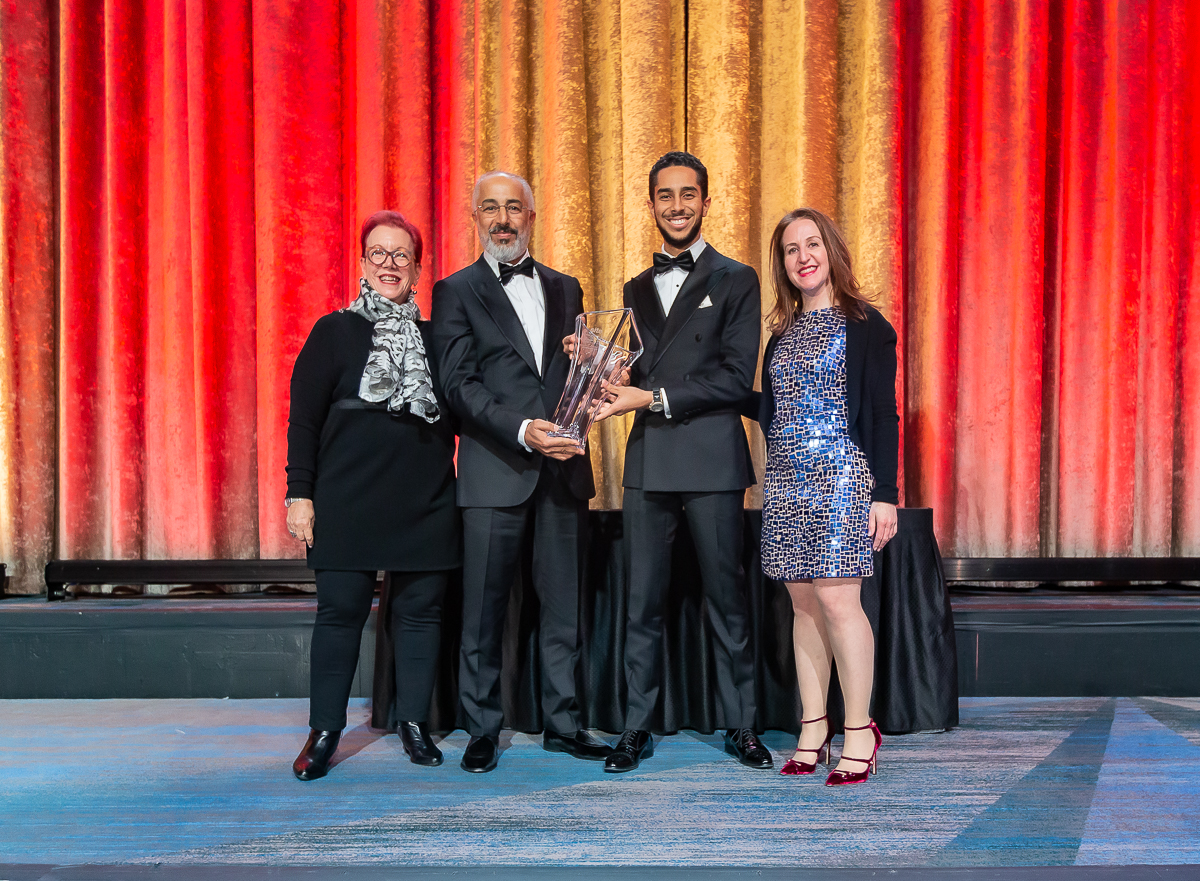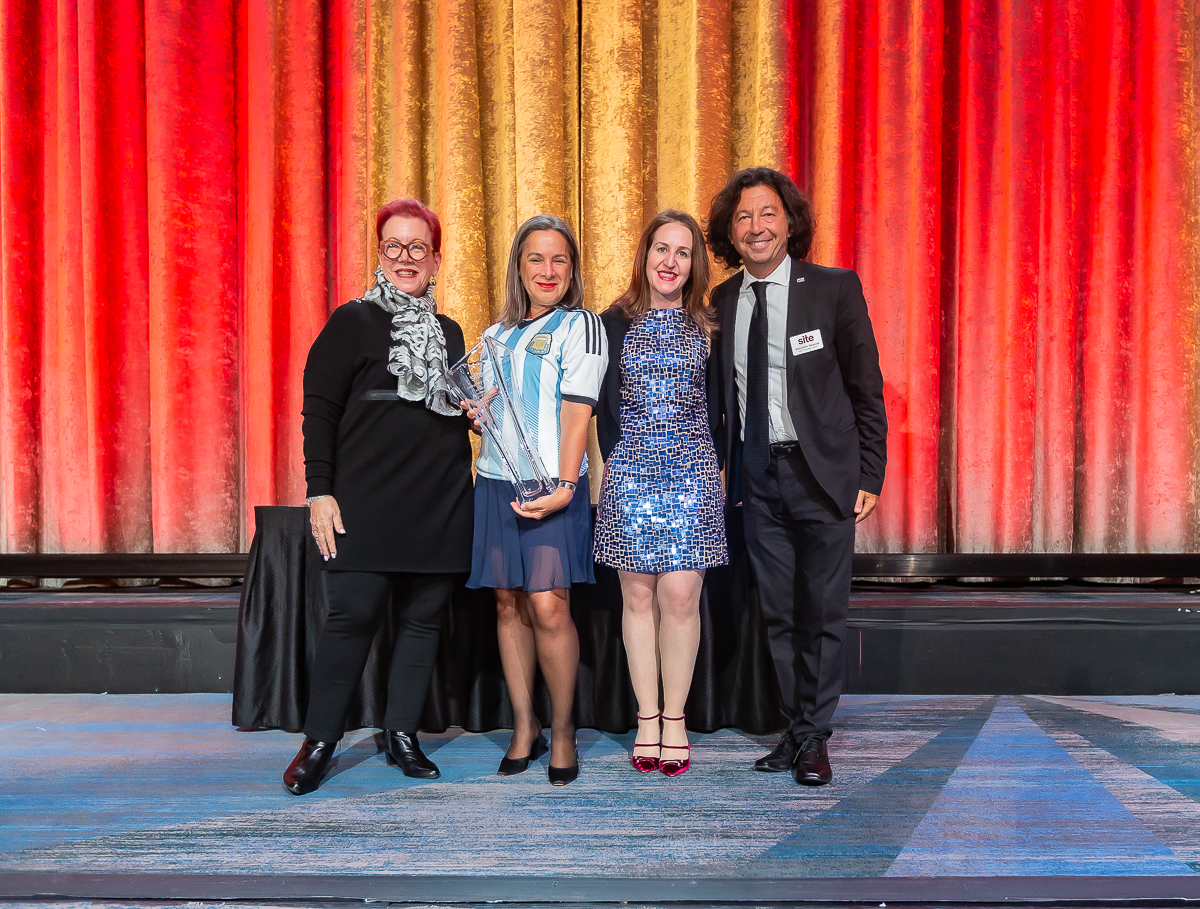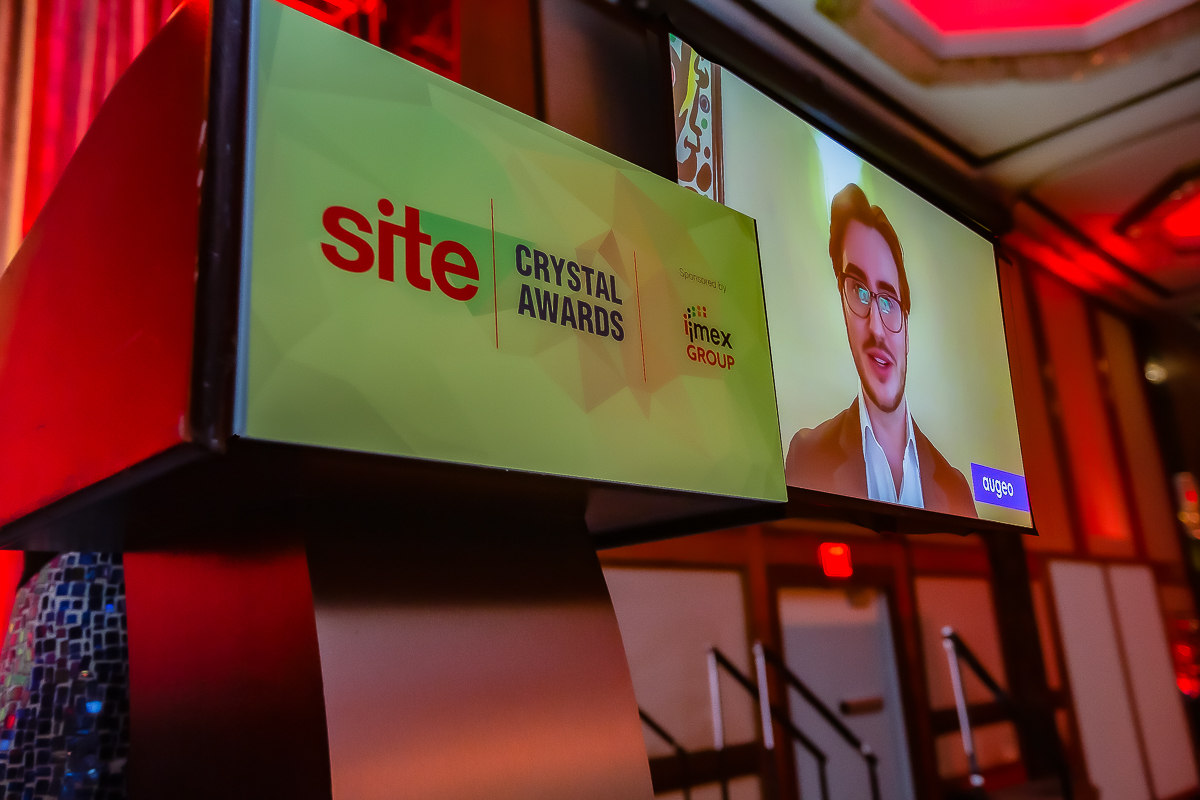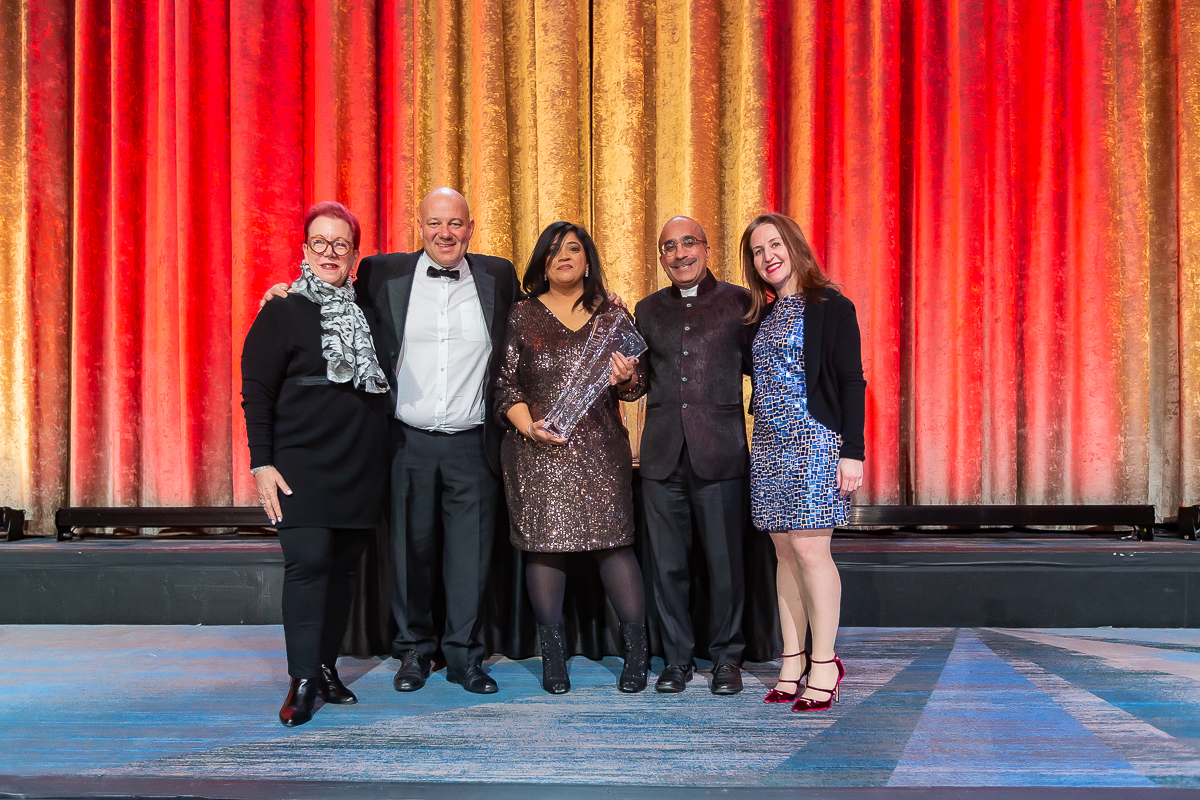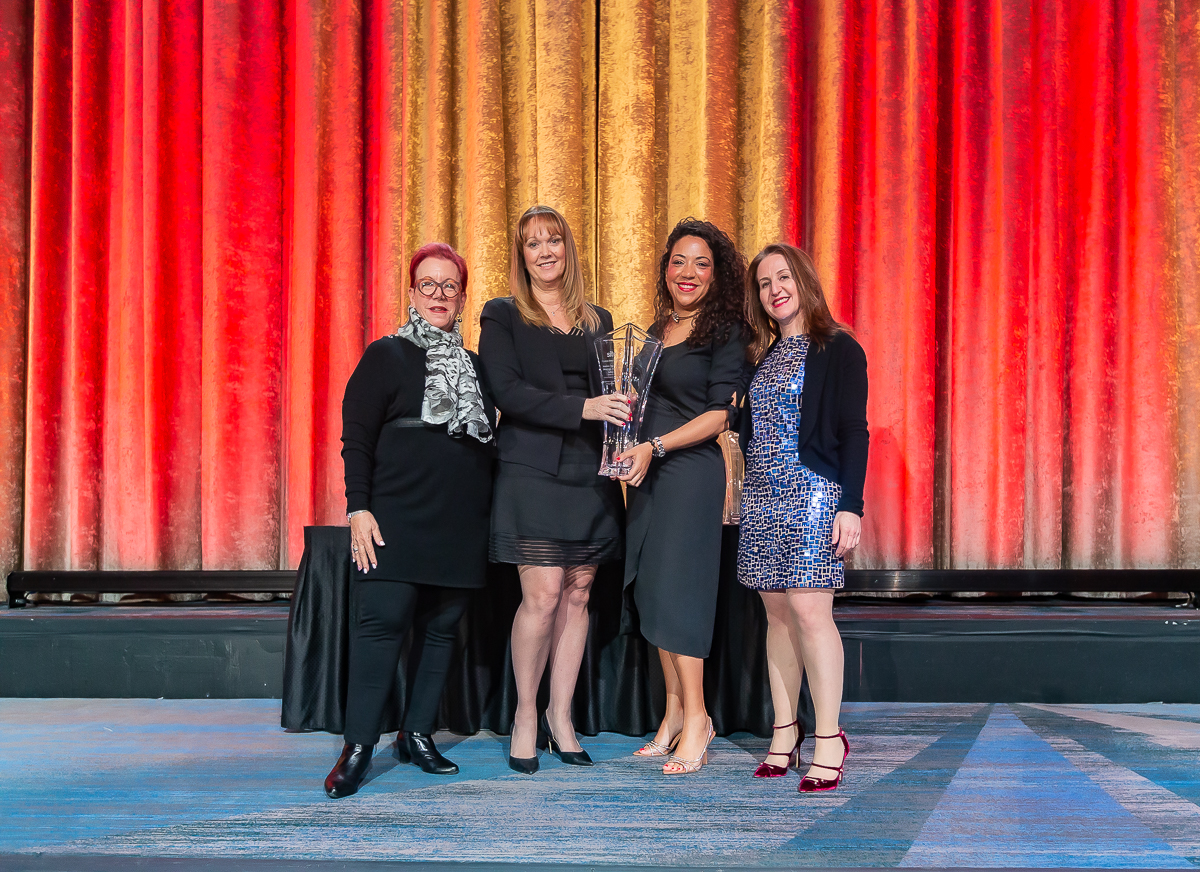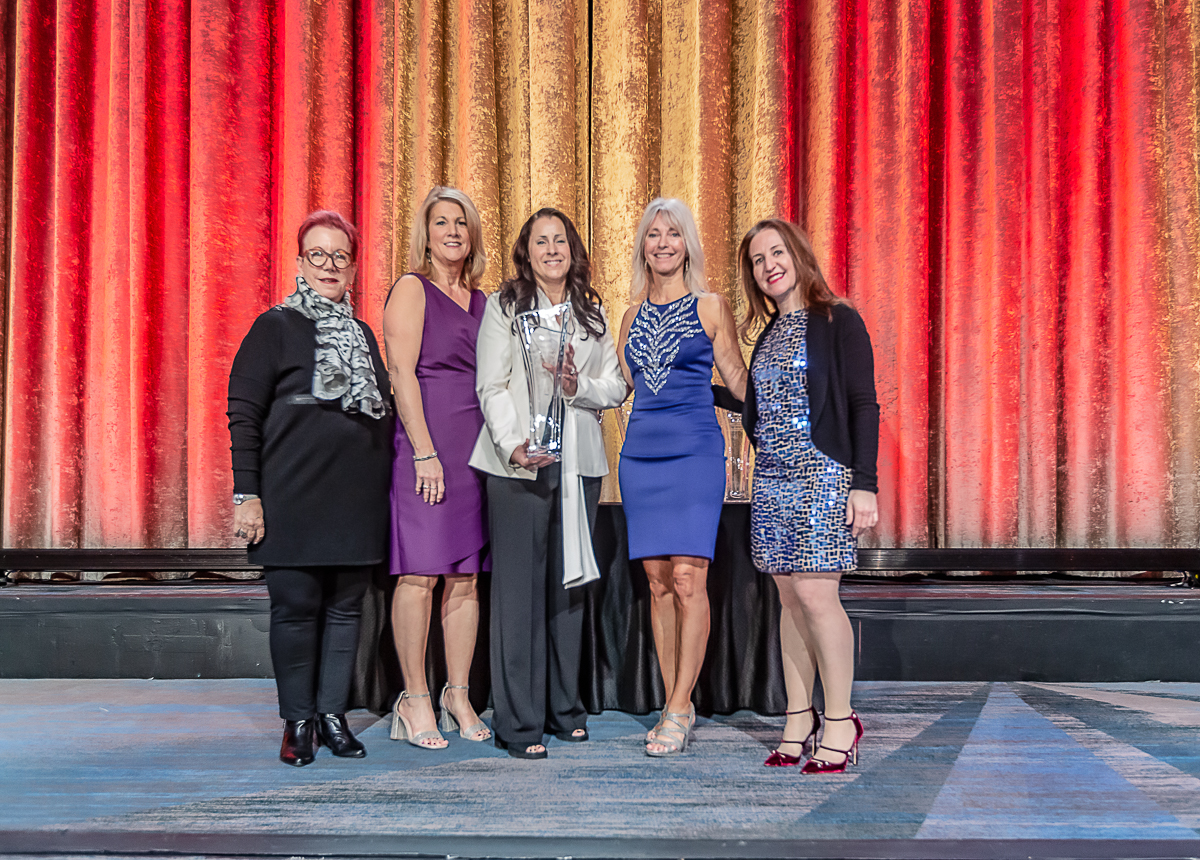 Photos by Francesco Lo Campo
SITE Crystal Award 2022 Winners' Case Studies