Participant inSITEs is SITE Foundation's latest research project, based on an extensive global survey of nearly 1,000 incentive travel reward earners situated across a range of source markets and industries. 
The inSITE series – Participant inSITEs
SITE Foundation is committed to producing timely, relevant and compelling research into the future of incentive travel. Participant inSITEs is the final part of our inSITEs series that investigates the nature, purpose and direction of incentive travel from the perspective of corporate end users – the event planners (Corporate inSITEs), the budget holders (Leadership inSITEs) and the qualifiers (Participant inSITEs)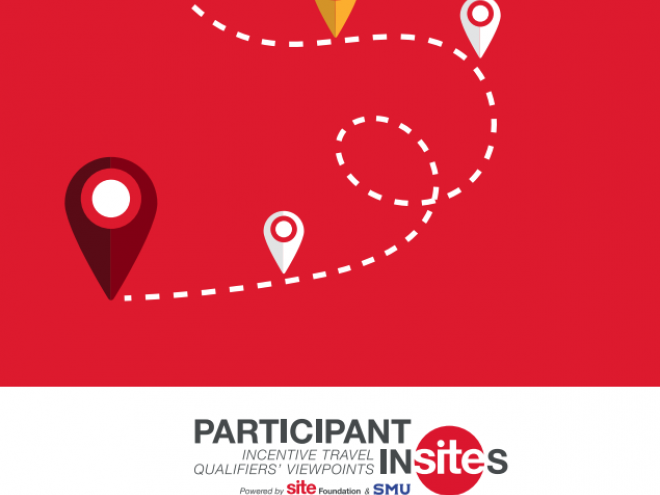 What is Participant inSITEs?
Incentive travel remains a transformational tool for today's business leaders — a finding we are proud to see definitively represented by this report's findings.
Participant inSITEs rounds out SITE Foundation's full inSITEs series, complementing the three-part Corporate inSITEs reports and the qualitative information presented in Leadership inSITEs.
Setting Participant inSITEs apart though, is its emphasis on what is most rewarding, meaningful, and motivational for reward earners.
Included in this full presentation of the project's findings are details about participant attitudes toward different aspects that make up incentive travel rewards, as well as further insights about the impact and value of incentive travel.
Conducted in partnership with the Brierley Institute for Customer Engagement at Southern Methodist University (SMU) Cox School of Business in Dallas, United States, this critical research showcases the value of incentive travel voiced directly by those participating in programs.
With thanks to our sponsors