Connect | Learn | Discover | Shape
SITE Global Conference is a holistic experience, designed to impact both your personal and professional life. The event is designed to provide you with opportunities to connect, learn, discover and shape. Check out the agenda below and dare to learn brand new things at SITE Global Conference.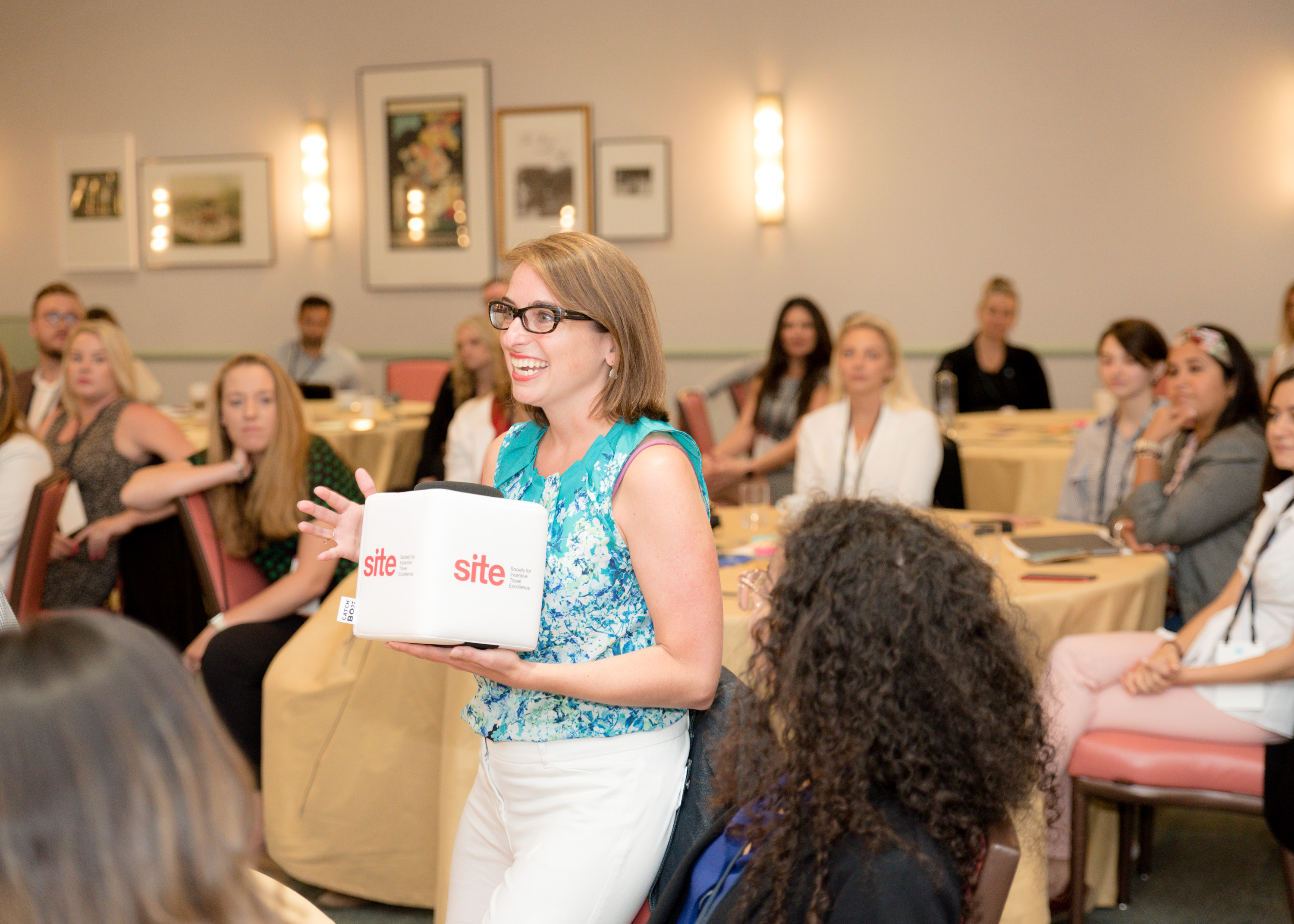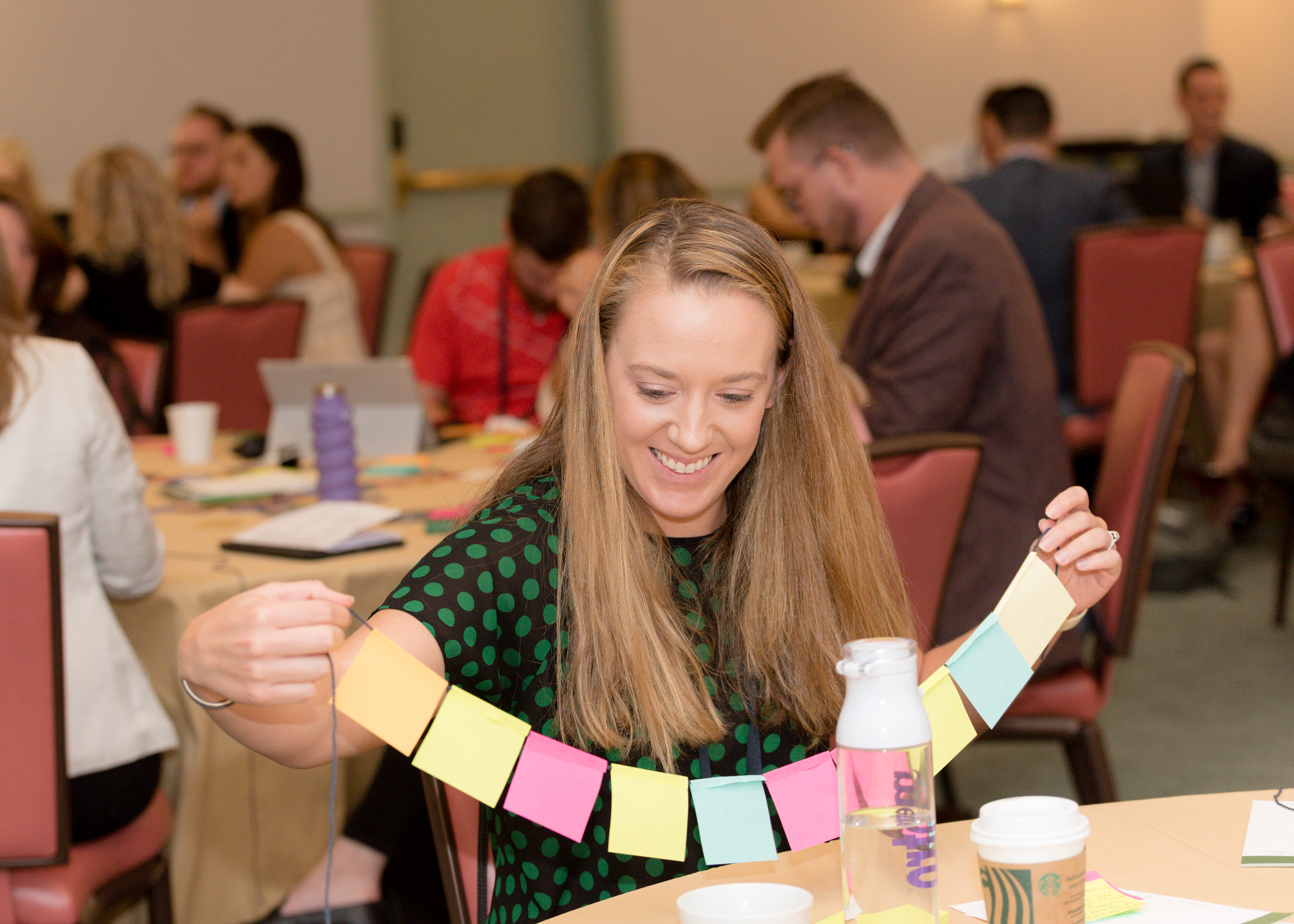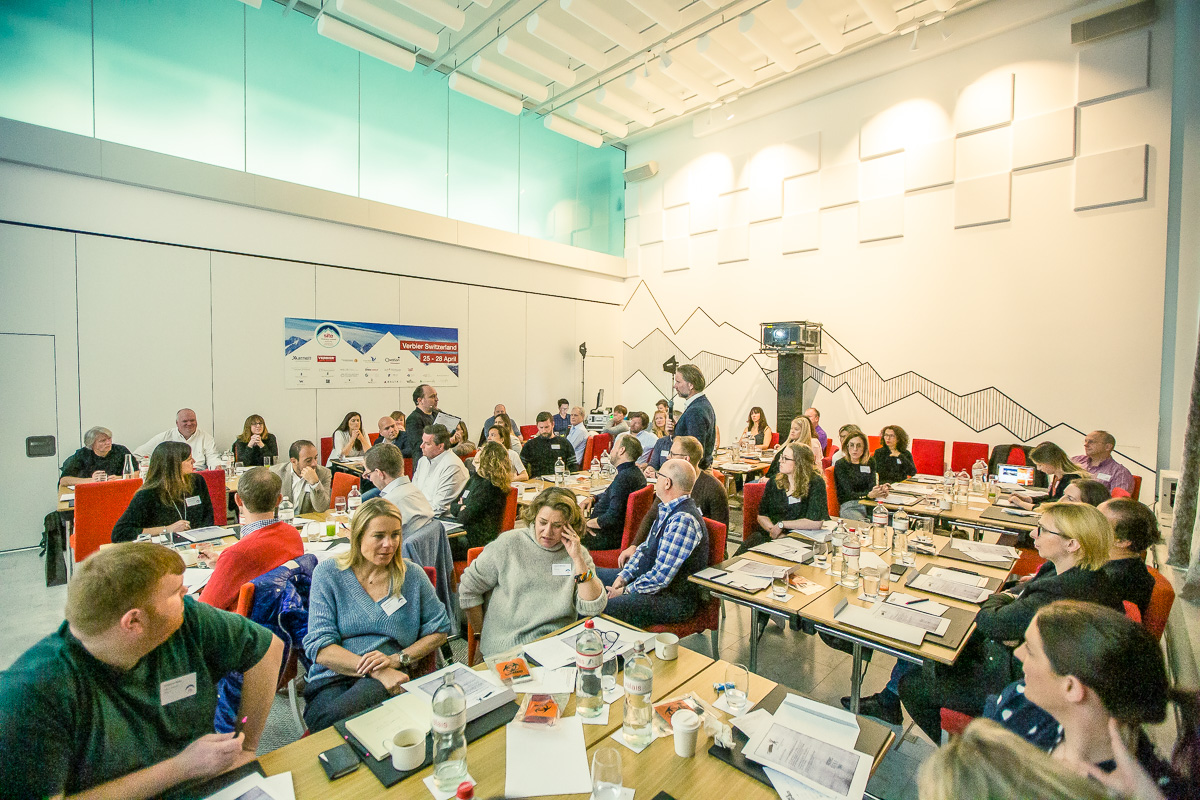 Agenda
Day 1 - Tuesday - 19/04/2022

11:00 - 15:00

GMT

Early Registration & Hospitality Meet & Greet

The Shelbourne

Dublin City Immersion

DISCOVER

Deep dive into the delectable delights of Dublin, a 1000 year old city with a strong contemporary vibe. There are 2 tours to choose from - you can view the options here.

14:00 – 17:00

GMT

Chapter Leaders Meeting Pt. 1

CONNECT

Shelbourne Hotel

15:00 - 17:00

Strategic Sponsor Roundtable

SHAPE

Shelbourne Hotel

Leadership Dinner

CONNECT

Christchurch Cathedral

Day 2 - Wednesday - 20/04/2022

Chapter Presidents' Breakfast

CONNECT

The Shelbourne

Dublin City Tours

DISCOVER

Deep dive into the delectable delights of Dublin, a 1000 year old city with a strong contemporary vibe. There are 3 tours to choose from - you can view the options here.

09:00 - 12:00

Chapter Leaders Meeting Pt. 2

The Shelbourne

First Timers Session

CONNECT

The CCD

14:30 – 17:00

GMT

Annual General Meeting & Chapter Excellence Awards

CONNECT LEARN SHAPE

Welcome back SITE! We are thrilled to be together again and to share all we are about. We will welcome our new board and give you the opportunity to ask your burning questions. We will celebrate our Award-winning Chapters and members. Join us for this very special opening session, a perfect start to your time of learning, connecting and discovery in Dublin.

The CCD

David Riddell & Past Presidents' Reception

CONNECT

The Shelbourne Hotel

Young Leaders' Reception

CONNECT

The Alex Hotel

---

Welcome Reception

CONNECT

Guinness Storehouse

Day 3 - Thursday - 21/04/2022

Fitness Activities

Activity

Morning Wake up and Stretch with SITE at the Shelbourne with SITE Immediate Past President, Aoife Delaney

OR

Run a 5km with SITE CMO, Padraic Gilligan and SITE Head of Operations, Mark Swets from outside the Shelbourne Hotel

Hotels

09:00 – 10:15

GMT

The Experience Imperative: Why Incentive Travel Needs a New Image

General Session

Far too often people think incentive travel is just some sort of jolly, just another way to encourage the troops.

(Understandable, because that's where it came from.)

But work has moved on (Hello, purpose) and the science has moved on too. It's high time your clients realised that incentive travel is so much more than a fancy carrot.

Now - after the pandemic and as the pandemic has catalysed key trends like the remote / asynchronous / distributed working - work-based travel is set to have a more important role than ever. In the 2020s, work-based travel has a unique potential to reconnecting teams and reinvigorating organizations.

What's more, new research shows that, designed right, incentive travel will make employees happier, more creative, more curious, more resilient, and more productive.

New research shows that, designed right, incentive travel will make employees happier, more creative, more curious, more resilient, and more productive.

In this inspiring, informative, evidence-based session, James will share research and insights on why experiences are more important than material goods and how we can leverage this knowledge to encourage our clients to realise the full spectrum of radical, human and work benefits of incentive travel.

The CCD

James Wallman

Refreshment Break

Meal Function

Changing landscape of Incentive Travel, Delivering impactful safe experiences

Industry Stage

Change was inevitable and now convincing some organizations how they can still create a safe impactful event can be challenging. A panel of industry powerhouses (both planners and suppliers) address the current issues of what clients want now and how that continues to evolve.

The CCD

Ann Marie Rogers, Rhonda Brewer, Anne DiGregory, Barbara Laken

10:45 – 12:30

GMT

The Compelling Business Case for Sustainable Tourism

Masterclass - pre-registration required

 

An interactive Masterclass that will explain, simply and succinctly, the holistic and 'triple bottom line' definition of sustainable tourism. The session will explore the compelling reasons why your tourism business needs to embrace this movement. The reasons range from cost savings to customer desires to employee retention. It's no longer a question of can you afford to pursue sustainability, but rather can you afford not to? This Masterclass will be built on interaction and will include a case study from Vagabond Tours, a B Corporation, on their fruitful and cost-saving journey to sustainability.

The CCD

Ken Lyons, Rob Rankin, Roisin Finlay, Sally Cope

Turning Mental Health Awareness into Mental Wellbeing Action

Masterclass - pre-registration required

This session will explore wellbeing as the cornerstone of organizational strategy and why it matters. With the world heads out of the pandemic, the wellbeing of your staff will have a real impact on organizational culture, your bottom line and how your staff works with your clients. Additionally, caring for your guests wellbeing has a new meaning. We will explore overall wellbeing and how to plan for the whole person and it is not just their personal wellbeing. We will discuss the wellbeing frameworks and how wellbeing design is the key to a successful program. At the end of the session, we will look forward and explore what is next for our professionals, our employers and our industry.

The CCD

Rachael Riggs

Designing Experiences for Impact

Masterclass - pre-registration required

Experience is the currency of life and this session includes masters across realms of experience design who will lead you through an iterative process of building narratives that deliver transformative moments. Be part of it.

The CCD

James Wallman, Eda Özden Günyüz, Norman Aynbinder

---

Expect the Unexpected

Industry Stage

Things happen. From airport closings to natural disasters to personal circumstances, onsite changes and emergencies occur. As event designers, we are expected to anticipate the unexpected. And an emergency can happen anywhere and anytime. Our destinations and lives can change in an instant. Because of the nature of business events – we're responsible, in some way, for thousands of people every year. Companies must be able to efficiently and effectively evaluate and respond to challenges for employees, clients, participants, vendors, and other key stakeholders. We don't know when emergencies will occur. We do know that having the right partners and framework in place will help navigate a complex situation.

The CCD

Cosimo Bruzzese, Becky Pappas, Kristin Huston

Lunch

Meal Function

The CCD

Food, Wine & Sustainability

Masterclass - pre-registration required

Eat Local. Drink Local. Look to the future. This session will look at the future of food and wine as the world evolves and how the role of organic farming and sustainable practices influence the future of hospitality. This incredibly fun and engaging session will provide you the opportunity to learn more about organic farming (in both food and wine), the importance of leaving our land better than we found it and how locally grown ingredients can lead to something very special. The meal will consist of a drinks reception with canapes, followed by a 3 course meal, highlighting the best of this great island, Ireland, and expertly paired with wines from the exciting Okanagan Valley in British Columbia, Canada. Join us for a truly unique culinary experience!

Andrew Rudd, Kurt Simcic

A story of adaptation & new age in luxury event design

Industry Stage

This is a tale of adaptation, from a salesperson who's had to sell a magnificent but challenging story from a country that has adapted itself to changes from the beginning of human civilization. Luxury travel was always heading places, it's an entirely abstract and limitless concept that is designed to push limits. Many of us thought booking the most expensive hotel, or getting the most expensive room gifts was luxury. Or more controversially, that the attention to detail and service quality set us apart. I beg to differ. I've come to understand only those of us who push boundaries and design that which has never-been-done will survive into gen-x and beyond. Luxury has morphed into something crazy and beautiful and oh do I have stories to tell. The dangerous combination of now over-abundant cash in the world along with the extraordinary feeling of living life with no tomorrow brought on by the pandemic is the new definition of luxury. Here are the lessons I learnt to adapt to. First is the story of an "erect stone statue" from 12000 years ago that has put an entire government into shame in a city on the Syrian border, and how it got displayed to a group of global billionaires. Here I learnt you give favors to get favors. Then, of a valley in a UNESCO Heritage Site which has come to host the most exclusive private events in Turkey. I learnt the significance of crazy local fixers, of an illegal pirate's bar that came to host such an event with an auction that raised half a million euros in 15 minutes. Last is the story of local sourcing, and how choosing right places to spend money make an event. A story of how it's the end of people who overcharge and the beginning of those who charge right.

The CCD

Eda Özden Günyüz

Tribes, Power & Conversations

Masterclass - pre-registration required

We will focus on the work of cultural anthropologist, Margaret Mead. In the mid-1960s she researched the concept of humanity from the perspective of the comfort of the cave, and the origins of tribes. In earliest evolutionary history, humans left the confines of the pre-historic cave. In doing so we had to face four basic fears; Rejection, Losing, Being Wrong, Being Lunch for wild animals like the mammoth, dinosaur and sabre-toothed tiger, living and hunting in the environment outside the cave. Today we connect, transact, and interact within and across groups with residual fears similar to when we left caves and our tribes. We will use this model of tribes to build understanding and develop approaches to form teams that win with greater curiosity, inclusivity, and organizational capability. 

The CCD

Andy Romeo, Colleen Brzozowski

Virtually Engaged | 150,000 people, 23 languages and an airplane!

Industry Stage

Hosted yearly since 2013, our company, the world's largest manufacturer of aloe vera products, has become known for its Global Rally - part reward, part celebration of our highest sellers and their families. Taking place in a different city each year, this rally has become one of the world's largest celebratory events and a hugely anticipated cornerstone of our company's calendar. This seven-year streak came to a sudden halt in 2020 with the onset of the global pandemic. At the last minute a small scale and low-key, pre-recorded Zoom event was eventually staged, but despite all of the best intentions, it lacked the sense of excitement and celebration it was previously known for. When it became obvious that live events in 2021 would again be off the table, the question became what to do now? Would it be another stopgap event, or worse, nothing at all? For the six-person communications team responsible for staging the rally each year this idea left a bad taste in our mouths and wondering whether, in a world where Zoom fatigue had long ago set in, was it even possible to stage something like this virtually, let alone on the scale required? This is the story of how we created an entertaining, impactful, educational and interactive live online event to a global audience of 150,000 people, translated into 23 languages, and spanning every time zone on the planet. The result was eight and a half hours of programming split over three days, filled with adventure, positivity, gratitude, surprises, tears and fun, and featuring a Space Shuttle Astronaut, 1500 customised gift boxes, a Magician, Twins in the Himalayas and a live airplane fly-by!

The CCD

Nick Woodward-Shaw

Leading On Empty - How to get what you want without losing what you love

Industry Stage

Life for hospitality and tourism professionals is filled with endless deadlines, unreasonable demands, and all-consuming dilemmas. For many, the pursuit of success and their drive to achieve, leads them to perform at an unsustainable pace putting at risk the very things they love. Left unchecked, drive and ambition can cause anyone to find themselves leading on empty, suffering from the devastating consequences of overwhelm, burnout, and fatigue. It doesn't have to be that way, you can get what you want without putting at risk or losing everything that matters to you.

The CCD

Jerome Wade

16:00 – 17:00

GMT

Sustainability: Join the conversation

Dialogue Den

This discussion will be led by Business Events Australia and invites you to bring your best practices, ideas and questions as we continue to explore what we can all do to contribute to events that are socially responsible, economically viable and environmentally thoughtful. 

The CCD

Sally Cope, Mary Ann McDonald

Improving the performance of employees returning to workforce

Dialogue Den

As we are coming back from our "slow-motion months", we notice how many team members, suppliers and clients are feeling overwhelmed and it becomes somehow difficult to adapt to the regular hours, the amount and variety of tasks and all demands thrown at us. Things that were normal, seem now tough and a struggle. We hear from colleagues how they feel frustrated, as the hours of the day are not enough to complete all their tasks. Also, they complain as the suppliers are not answering fast enough to their enquiries. The "new" normal requires us to adapt, reinvent and be creative, but most importantly, we must stay human!

The CCD

Marina Parra-Flechsig

Building confidence back through Powerful Relationships

Dialogue Den

"It takes a Village"……a phrase that holds true, now more than ever, across teams and organizations around the world. As we start to emerge out of the past 18 months of uncertainty and unsteadiness, companies are re-evaluating their business strategies, sales and marketing initiatives and partner relationships. Companies are finding themselves vetting new partners and confirming legacy ones, establishing new ground rules around duty of care and engagement and establishing clear ROI metrics. As companies explore our new normal, building confidence back through powerful relationships is paramount.

The CCD

Christine Erickson, Caitlin Harris, Melissa Moten, Fiona McGrory

Young Leaders: Stronger Together

Dialogue Den

In this rousing discussion you will hear from Young Leaders who have challenged themselves in planning the annual Young Leaders Conference and grown together. The opportunities to meet directly with senior industry representatives in the SITE boards, to share their own experiences and to make global connections that will last a lifetime… join the conversation and learn how you can be involved and benefit as we dive deeper into 2022.

The CCD

Kate Benzine, Megan McHale

---

Crystal Awards Winner Reception

Evening Function

The CCD

19:00 – 23:00

GMT

Crystal Awards Gala

Evening Function

The CCD

Day 4 - Friday - 22/04/2022

Irish Spring in Your Step to the CCD

Activity

Starting Earth Day with a walk to the conference venue. We will be running a Motorcoach Light Day to support Earth Day.

Hotels

09:00 – 10:15

GMT

General Session: Would you walk a mile in someone else's shoes?

General Session

Travel with Mallory on a journey around the globe to hear incredible stories of human connection. From African tribes, to Syrian refugees, to the homeless in the U.S., you'll step into the shoes of others to understand how connected we all are.

In her keynote, Mallory will teach you the power of empathy. She'll prove how we, as individuals, have the ability to drastically impact each other's lives. Learn how to implement storytelling and elicit emotion for the human side of every cause (from leading a team to fundraising). Through personal stories, heartfelt motivation, and key action steps, you'll feel empowered to go out there and make a difference.

Best Audiences: nonprofit, leadership teams, educational groups, companies/associations with a strong focus on purpose, personal growth audiences seeking meaning and fulfillment.

Key Takeaways

Believe in the true power of an individual to create an impact.
Understand the importance of giving and how purpose changes our outlook on life.
Learn 5 ways to increase your daily empathy.

The CCD

Mallory Brown

Dare to Rebuild Differently; How to implement an agile staffing model for your organization or events

Learning Lab | Sponsored by TERRAEVENTS

The global pandemic has given us the opportunity to look at how we run our events and organizations and identify how we can rebuild differently - including the ways we leverage talent. Some of the most disruptive and innovative industries such as technology and creative services leverage flexible staffing models to ensure agility, profitability, and business continuity. Bringing in new perspectives through freelance talent provides opportunities for diversity of thought and expertise to help navigate through change. The momentum is growing, and freelancers are predicted to become the majority of the U.S. workforce by 2027. The emergence of freelance talent networks makes finding and recruiting on-demand freelance talent easier than ever before! Don't get left behind, learn how you can analyze your own organization or events and find opportunities to implement an agile staffing model for your team.

The CCD

Tracy Judge

Sustainability and Circular Economy: what the future holds

Learning Lab

Helping the hospitality industry to better thrive and flourish through a circular economy and understanding sustainability from a global standpoint, is key to our recovery. Integrating inclusivity and accessibility and incorporating best practices in the planning and execution of your events will enhance and differentiate your company's brand, increase your clientele, reduce your costs, and deliver exceptional experiences.

The CCD

Benoit Sauvage

"Thanne Longen Folke to Goon on Pilgrimages": Travel Incentives, Returning to F2F, and Lessons from the Middle Ages

Learning Lab

In spite of navigating the complexities of in-person meetings, incentive travel is poised to fill a void created by the pandemic- the inability to adequately and appropriately provide reward and recognition to top performers.  Beyond salary and bonuses, incentives provide a differentiated opportunity to provide public recognition. Yet, a return to face-to-face interaction is treacherous in a world that seems to have lost the ability to engage in civil discourse. 

As we dare to congregate in-person again, how we communicate the goals, objectives and rules of programs to participants will critically shape the experience. Planners seeking a roadmap back to successful, in-person events will find that our current global situation is not "unprecedented." One can look to the Middle Ages and the concept of pilgrims on a collective journey, triggers that ignite culture change cycles, and to Ireland's own Dame Alice Kytler and scapegoating, for lessons in navigating the path back to F2F.

Catherine Jones & Catherine Peters will discuss the perils of the return to F2F engagement and provide insights into paths forward, using non-polarizing historical examples that are proven to engage planners with executable, techniques. This interactive seminar will incorporate games, exercises and opportunities for dialogue to engage the audience.

The CCD

Catherine Jones, Catherine Peters

Being the Exception in Incentive Travel

Learning Lab

Comparisons, Labels, Shattered Confidence. These hidden traps and struggles keep us from being Real and keep us from being Successful. Keep us from being Exceptional! The gift of resilience and overcoming life's circumstances is Annie's story and allowed her to escape the cycles of negativity and transform into the successful influencer that she is today. In this keynote, your audience will uncover the 7 Steps to Transformation that are MUST have strategies to become Authentic, a Confident leader, and live a truly Exceptional life.

Be the Exception highlights living outside of the traps of labels, characterizations, and job titles. Getting on the path to uncovering and expressing your authentic self is what makes your life's journey rich. Annie dives into the "ways of being" necessary to transform your life and live your true passion and potential.  Your audience can expect to learn the value of how "being" is often more important than "doing".

The CCD

Annie Meehan

---

Refreshment Break

Meal Function

11:45 – 12:30

GMT

Where in the World is Incentive Travel Going?

Learning Lab

Research shows that travel is an ultimate motivator, with shifts in where people are going and what they want to do when they get there continuing. This panel will consider these shifts from a variety of perspectives and provide insights that will allow you to diversify your approach to today's reward travel programs.

The CCD

Anne DiGregory, Jennifer Attersall, Patty Karsten, Chris Parnham

Creative Networking through Inclusion & Engagement

Learning Lab | Sponsored by TERRAEVENTS

"…People will forget what you said, people will forget what you did but people will never forget how you made them feel" – Maya Angelou

In this session, you will walk away with creative ideas and networking concepts for both in person and virtual events, discover new methods of connecting groups of people, explore fun takeaway gifting ideas, innovative venues and how to incorporate a Give Back component. We will explore a variety of methods to engage and deliver to both the attendees and stakeholders, incorporating all age groups and seniority levels.  This is the session for anyone looking to create memorable events through human interaction while remembering the purpose of any event is a return on time and investment to all.

The CCD

Brigitte Lundrigan

Winning business In a Digital World

Learning Lab

The Event marketing mix for the MICE industry historically relied upon live events and networking to drive sales. Recently that has been made almost impossible. More than ever, whatever your brand is, we are now telling our stories in a digital world. This session is designed for the organizations shifting their sales and marketing initiatives online and those still seeking out the best way to provide measurable results and be enabled and empowered to make the best marketing spend decisions when we all have limited budgets.

The CCD

Anthony Kelly

Research: a Blind Date with Knowledge?

Learning Lab

Apple entrepreneur Will Harvey is credited with this pithy phrase which seems to be extolling the value for research. SoolNua provides MarCom services to SITE but also supports SITE Foundation with its many research projects. Join Pádraic Gilligan, Sydney Nolan and Gráinne Ni Ghiollagáin for a lively conversation about research in general and learn how SITE Foundation's research is adding significantly to the body of knowledge about incentive travel, its nature, purpose and direction.

The CCD

Pádraic Gilligan, Sydney Nolan, Gráinne Ni Ghiollagáin

---

Destination Announcement and Lunch

Meal Function

14:00 – 14:45

GMT

The Changing Role Of The DMC In A Post-Pandemic World

Learning Lab

The role of the DMC in delivering incentives has shifted considerably and taken on new relevance as groups start to look at their post-covid travel plans. This panel discussion will bring together various DMCs to share how the role of DMC has changed, discuss challenges being faced currently and trends for the immediate future.

The CCD

Aoife Delaney, Huw Tuckett, Cosimo Bruzzese, Lorenzo Pignatti

B.A.M. Let's Bust A Mold!

Learning Lab | Sponsored by TERRAEVENTS

In this session, you will Bust A Mold on incentive events and learn a tool for rapid-fire idea generation. At the beginning of the session, Kristal will challenge the group on just how many ideas they think will be generated in the 45 minutes. Will you guess right? This fun and interactive session is going to get you up off your feet and thinking in a judgment-free zone. This low-tech workshop will have you walk away with an easy-to-apply methodology that you can take back to your team that will help show them how easy it can be to ideate, take risks, and believe no answer is the wrong answer!

The CCD

Kristal Lee Cardone

Table for One: Why the diversity and inclusion conversation should include singles in the workplace

Learning Lab

Conversations around mental wellbeing, diversity and inclusion in the workplace have come to the forefront and studies show that this can lead to greater happiness with work/life balance leading to better productivity and an increase in loyalty. However, there is a large demographic of our workforce that is not actively addressed and should be: The Single. Whether never married, divorced or widowed, being single in the workplace creates some unique situations that should be considered when considering the workplace or incentive travel. There is room for discussion as studies show the newest form of workplace discrimination is single women and men who carry an undue burden at the office, as they are asked to step in for their married-with-kids coworkers, especially as we were faced with the effects of the pandemic on childcare and schooling. And, when a 2021 State of the Workplace Empathy Study, discovered that only 1 in 4 employees believed empathy in their organizations was "sufficient" and an August 2011 survey by the Center for Talent Innovation found that 61% of women ages 33 to 47 without kids believe that their parent colleagues receive more flexibility at work. While we continue to look for ways for our organizations to embrace empathy, diversity and inclusion, this conversation needs to be brought to light. It's a disservice to employees and employers if we don't. Much like early discussion around the glass ceiling, working mothers, LGBTQ rights and more, bringing the facts to light is the first step towards positive change. Join us as SITE opens the door to a new, but necessary, conversation to help propel our workforces forward in a positive light of empathy, mental wellbeing and greater productivity.

The CCD

Colleen Brzozowski

Re-imaging your employer brand

Learning Lab

There is no shortage of headlines in the trade press around the talent shortage in our sector with a strong narrative around a diminished talent pool. When it comes to talent acquisition and employee engagement there is no escaping the fact that we are working in a highly competitive, candidate led market with many new challenges to navigate. It is not business as usual! To rise to this challenge we need fresh ideas and new ways of working. Employers need to really tune into the drivers and motivators of talent and go the extra mile to create a standout experience at every stage of the employee journey. That is why Zoe, Emma and Anthony have partnered to combine their collective expertise to offer strategic support to forward-thinking business leaders who want to level up their employer brand strategy and improve their employee experience.

The CCD

Anthony Kelly, Emma Castle, Zoe Tuffs

On the Road Again: Travel Safety in Chaotic Times

Learning Lab

Every time we tune in or logon, we see the face of travel changing. If it's not a world pandemic or climate concern, then it's someone getting violent 35,000 feet in the air. Even if it's just the news cycle of the day, you still want your attendees to be prepared when traveling. Tips you can pass along to your participants include the safest part of a hotel, small items to carry with you, and what you can learn from checking the local weather. In this session, listen to a police officer and risk management professional on how to keep your registrants safe when they're on the road again.

The CCD

Alan Kleinfeld

---

Storytelling and Shaping our Industry

General Session

This closing general session needs your input as we develop the next iteration in our Manifesto series, the Dublin Manifesto. There has never been a more critical time to have your voice heard and to provide input into defining and shaping incentive travel and its role in organizational recovery and growth moving forward. When we add in our storytellers and the delightful and forward thinking Greg Offner on piano, this is a session that will leave you thinking, smiling and richer for this final learning experience. It is a perfect segue to this evening's closing Café en Seine reception.

The CCD

Greg Offner Jr.

Closing Party

Evening Function

MoLI - Museum of Literature Ireland

"I gave it up for music and a free electric band?"

Spoken Word Stage

Tim McStay held leadership positions for many decades in the business events industry, most recently at Irish Horizons, one of Ireland's most successful DMCs. In his college years, however, he combined his pursuit of academic accolades with a burgeoning career as a singer-songwriter. His bands, The Noise Boys and The Resistors were among Dublin's most promising groups in the late 70s / early 80s. They gigged and recorded extensively. In particular, the Resistors featured on the original Dublin Compilation album "Just for Kicks" with U2 and others. Phil Lynott of Thin Lizzy also produced a single for the band. The Resistors recently featured on The Best of Ska Triple CD with the Specials and the Beat.

A growing family and the need for a stable, regular income eventually led him to put aside his musical ambitions and focus on a business career. But the music never left him and now, having exited Irish Horizons, Tim has returned to his passion, crafting wonderful songs and sharing them through recordings and live performances. You will find him on Spotify and 35 other platforms.

MoLI

Tim McStay

And Then...Networking Lessons from an Extraordinary Life Still in Progress

Spoken Word Stage

Margie McCartney is an effective speaker who reminds her audience of the importance of being authentic, sharing experiences and translating them into personal and professional successes across three continents. Most recently winning the Hall of Fame Award from MPI Chicago Area chapter, she looks forward to an interactive dialogue on Customer Service & The Kindness of Strangers.

MoLI

Margie McCartney

20:15 - 20:45

Sailing my company through the Covid-19 storm

Spoken Word Stage

An insightful description of the actions taken to make Liberty International Tourism Group come out stronger of the Covid-19 pandemic

MoLI

Mario Enzesberger

"I gave it up for music and a free electric band?"

Spoken Word Stage

Tim McStay held leadership positions for many decades in the business events industry, most recently at Irish Horizons, one of Ireland's most successful DMCs. In his college years, however, he combined his pursuit of academic accolades with a burgeoning career as a singer-songwriter. His bands, The Noise Boys and The Resistors were among Dublin's most promising groups in the late 70s / early 80s. They gigged and recorded extensively. In particular, the Resistors featured on the original Dublin Compilation album "Just for Kicks" with U2 and others. Phil Lynott of Thin Lizzy also produced a single for the band. The Resistors recently featured on The Best of Ska Triple CD with the Specials and the Beat.

A growing family and the need for a stable, regular income eventually led him to put aside his musical ambitions and focus on a business career. But the music never left him and now, having exited Irish Horizons, Tim has returned to his passion, crafting wonderful songs and sharing them through recordings and live performances. You will find him on Spotify and 35 other platforms.

MoLI

Tim McStay

Digital Day - Monday - 25/04/2022

09:00 - 12:00

Digital Day

For those of you unable to join us live in Dublin we are preparing a special event that will bring together unique content, highlights of the learning and sharing over the Dublin event and opportunities to connect with each other from our virtual studio.

If you are attending the live event, access will still be included for you in your registration fee.
Featured Speaker - Gregory Offner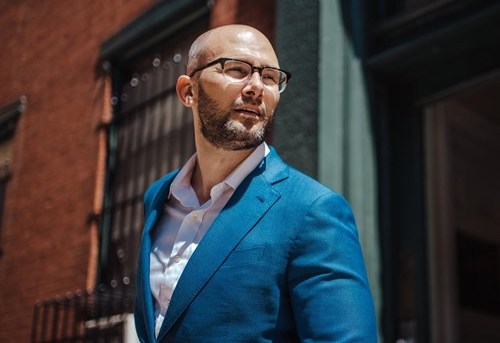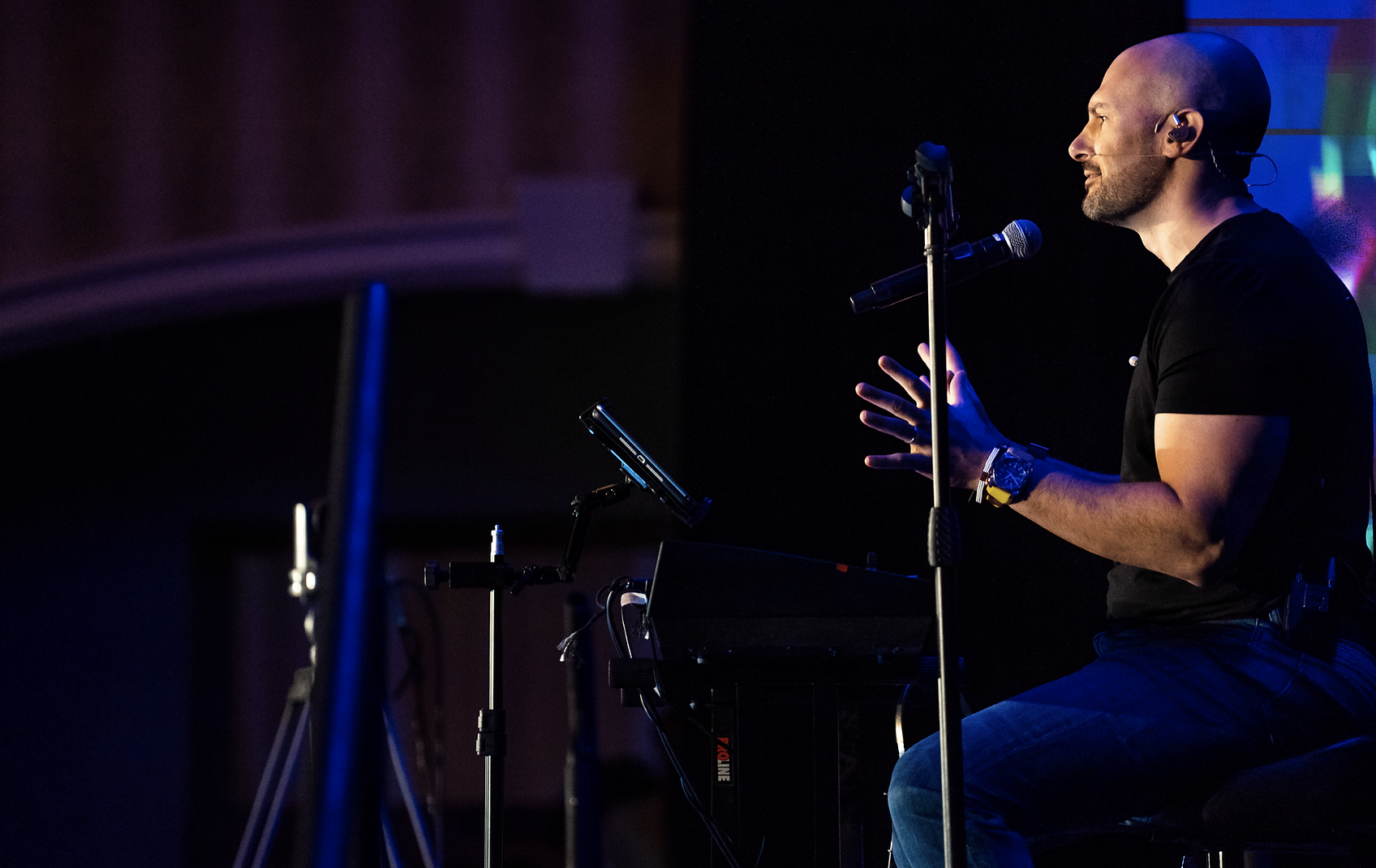 Gregory Offner is a multi-talented keynote speaker, event emcee, and performance expert, with a passion for entertaining and educating others on topics which can improve their personal life and professional success. His early professional experience includes leading sales and marketing efforts for several Fortune 100 entities, brokering complex Risk Management and Insurance programs for large commercial organizations, and as a certified Lean Six Sigma practitioner.
At night, however, Greg led an entirely different life. For nearly 15 years, Greg performed for audiences around the world - on 4 continents, in 9 countries and 16 US States. In 2015, that all changed, when Greg was diagnosed with severe vocal cord damage and told that without immediate surgery he risked losing the ability to speak forever. In the years that followed, Greg would need 15 surgeries, spend over 2 months in total silence and hundreds of hours of specialized voice therapy, to regain the ability to speak and sing.
This experience transformed his interest in performance and resilience from a personal curiosity to a "professional mission" - to help individuals and organizations create leaders that thrive amid uncertainty, and perform at a high level even when they're under-resourced. His ability to integrate that experience on stage (yes, he uses a piano on stage) in the work he does today transforms his programming from a keynote speech into a keynote experience.
Whether through his work as an event emcee, keynote speaker, or providing a completely custom experience like you'll see here at SITE, Greg shares powerful tools to help audiences think like an entertainer, and perform like a rock star.
Featured Speaker - James Wallman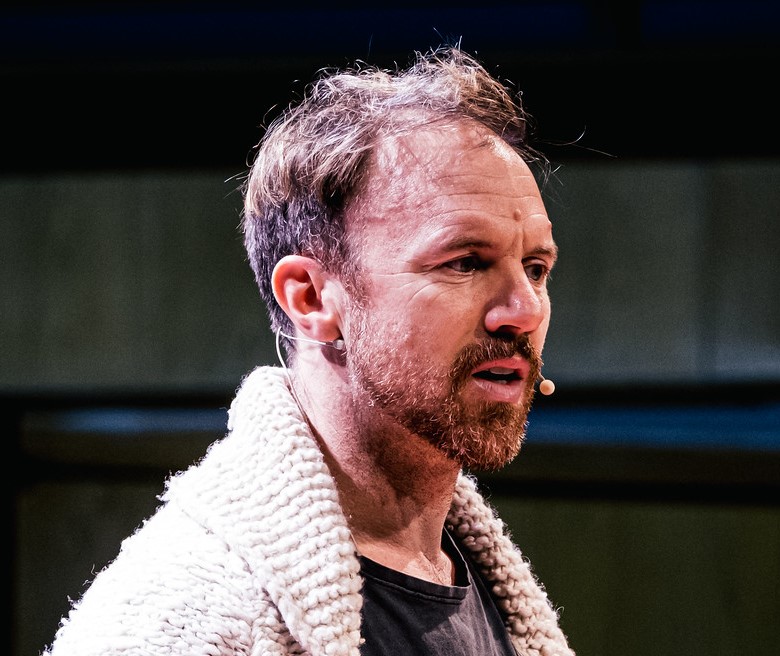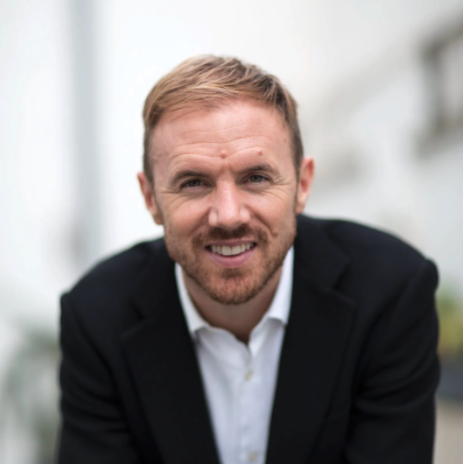 James Wallman is a bestselling author, entrepreneur, futurist, keynote speaker, and government adviser.
He is the founder / CEO of the World Experience Organization, which is like the World Economic Forum for the experience industries, from UX, CX and EX, to AR, VR, immersive, travel, hospitality, and wellbeing.
He has written two bestselling books about the experience economy, Stuffocation (Penguin, 2015) and Time And How To Spend It (Penguin, 2019).
The Financial Times named Time And How To Spend It one of the 'must read' Books Of The Year 2019.
James runs strategy, innovation, and futures consultancy The Future is Here. Clients include KPMG, HSBC, IDEO, Avis, Facebook, and Marriott International. He has given talks from TEDxLSE to TEDxManchester, the Collision Conference in Las Vegas, Google HQ in California, and 10 Downing Street.
His opinions have appeared in the New York Times, the Financial Times, the Economist, and Wired. He has appeared on TV and radio from the ABC to the BBC, the CBC and MSNBC.
He advises the British government on the experience economy: he is a 'Sector Specialist, Experience Economy' at the UK's Department for International Trade.
He holds an MA in Classics from the University of Oxford; an MA in Journalism from the University of the Arts London; and a Diploma in Entrepreneurship from the Judge Business School at the University of Cambridge.
James lives in London with his wife and two children.