The Kevin Forde Spirit Award is given each year to a SITE member who exemplifies the traits that Kevin Forde was known and respected for: generosity of time and energy for his fellow incentive travel professionals and volunteer roles. This year, for the first time, two great members and SITE chapter leaders were jointly presented with the Kevin Forde Award.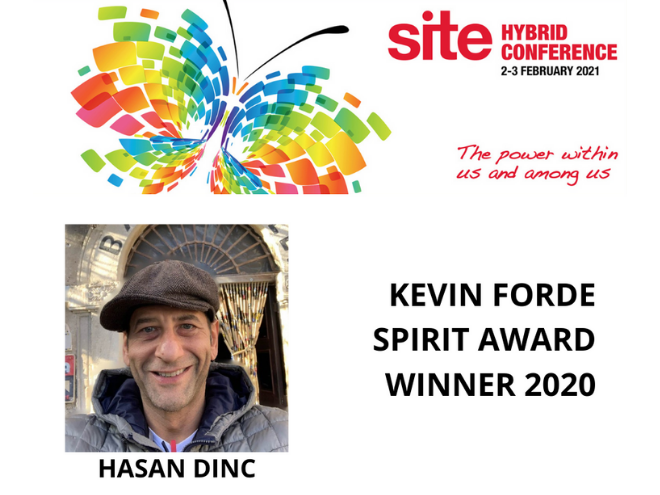 Hasan Dinc
Hasan Dinc, CITP, Managing Director, O.D.S. Turkey &  President, SITE Turkey was praised for his ubiquity at SITE events this year, both local and global and his activity as a chapter leader, joining almost every chapter leader call and significantly contributing to each meeting with helpful feedback. He kept spirits up in his chapter with fun events and posted inspiring videos of these encounters while also fostering links with other organizations in Turkey to lobby for our industry. Significantly, he led chapter support to hospital workers with meals early in the pandemic and currently has a campaign to support English language classes for students.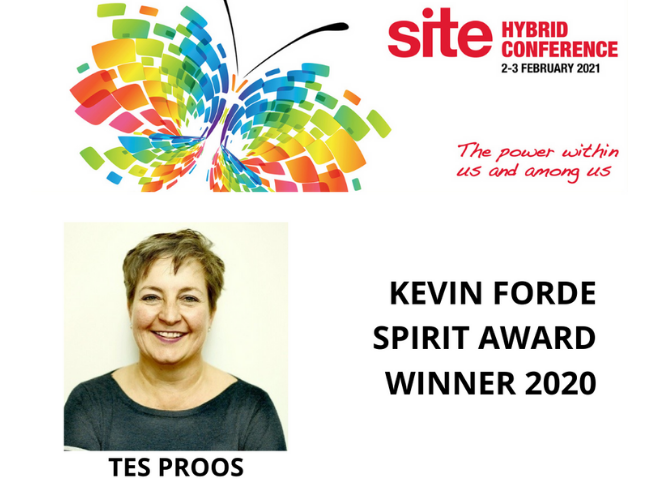 Tes Proos
Tes Proos, CIS, CITP, Director, Crystal Events Africa & President SITE Africa was lauded for her boundless generosity in giving time to SITE. She was indefatigable in her leadership throughout 2020. She's made great strides, too, in educating more African countries about incentive travel. She leveraged her leadership at SITE Africa as the source to bring leaders from all over Africa together in the midst of the pandemic for a major continent-wide summit for business events professionals. In a difficult year for business revenues, Tes sponsored attendees to YL Conference and was also very active at the chapter leadership level, attending meetings, supporting other chapters, and contributing with helpful feedback.
Past Kevin Forde Spirit Award Honorees
2019 - Max Boontawee
2018 - Krzysztof Michniewicz
2017 - Pamela Shepherd
2016 - Witchita Villacres
2015 - Geraldine Gatehouse
2014 - Melaya Horsten & Jake Megrikian 
2013 – Karim El Minabawy
2012 – Pablo Sismanian
2011 – Kevin Edmunds
2010 – Dr. Patrick Patridge
2009 – Eduardo Chaillo
2008 – Cosimo Bruzzese