SITE Chapter Excellence Award in Sustainable Event
The SITE Chapter Excellence Award in Sustainable Event recognizes a single Chapter event or activity that demonstrates excellence in sustainability.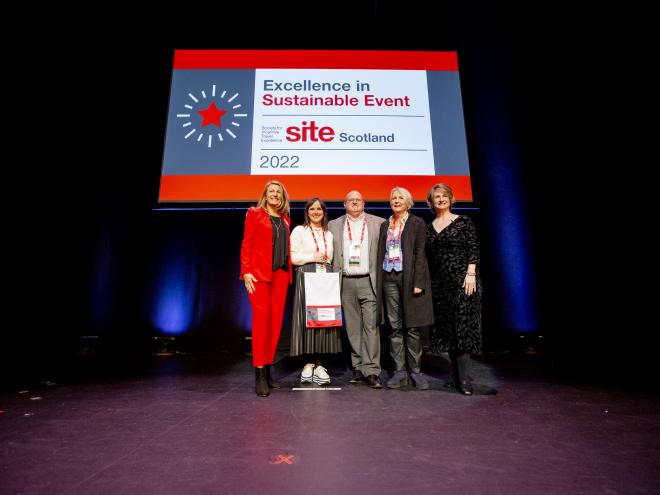 2022 WINNER: SITE Scotland
That bahhh you hear is the sound of SITE Scotland's winning event, held on a working organic sheep farm! But it isn't just wool that you'll find there; SITE Scotland introduced a tree planting initiative as part of their winning event too. Future event held at this venue will offer attendees the chance to put down their own roots and return to see their saplings grow.
With the United Nations Sustainable Development Goals as the event framework, SITE Scotland also worked with both their chosen venue and catering company to complete a sustainability checklist, that has since grown into a systematic approach the chapter plans to apply to its own future events.
Photos by Francesco Lo Campo