SITE Chapter Excellence Award for a Special Event
The SITE Chapter Excellence Award for a Special Event is awarded to the Chapter that demonstrates creative excellence in delivering a signature event or activity that highlights the benefits of SITE membership and promotes advocacy for incentive travel in a truly memorable way.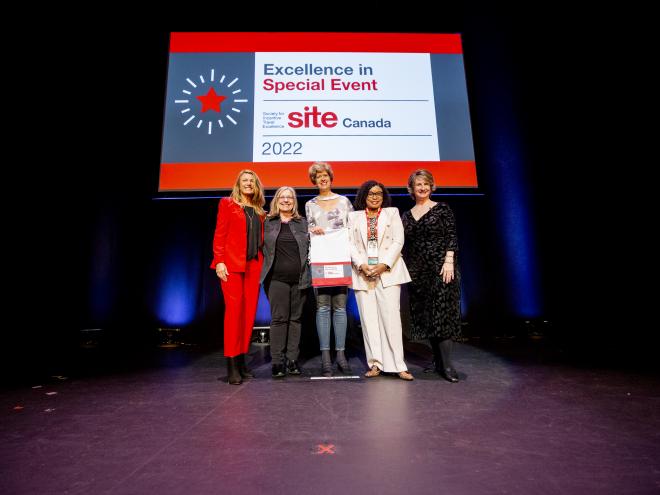 2022 WINNER: SITE Canada
Demonstrating creative excellence to deliver a signature event is the key to winning this award.
SITE Canada took to the seas for their winning effort. Held at a yacht club, the chapter used a blend of indoor and outdoor spaces to smartly account for COVID concerns, while also ensuring plenty of sailing-inspired opportunities event sponsors could tap. Together with several lower cost activations as well, sponsorship and auction proceeds from this sea-tacular event exceeded expectations, and allowed the chapter to make a generous donation to the SITE Foundation. 
Photos by Francesco Lo Campo