SITE Chapter of the Year
The SITE Chapter of the Year is the highest honor a Chapter can receive.  It is awarded to a chapter that exemplifies the values and mission of SITE, demonstrates value to members, and establishes a sound leadership structure.
2022 WINNER: SITE Canada
During this year's Awards qualification period, SITE Canada hosted an incredible 11 events (five in-person, and six virtual ones). Also widely recognized as an innovative leader amongst SITE's chapter network, SITE Canada brought unique, incentive-like experiences to its members (chocolate couture, anyone, just to name one example!). They've also proudly offered personalized learning opportunities, and the chapter's solid organizational and leadership structure ensure it operates smoothly and that its activities are executed at the highest level.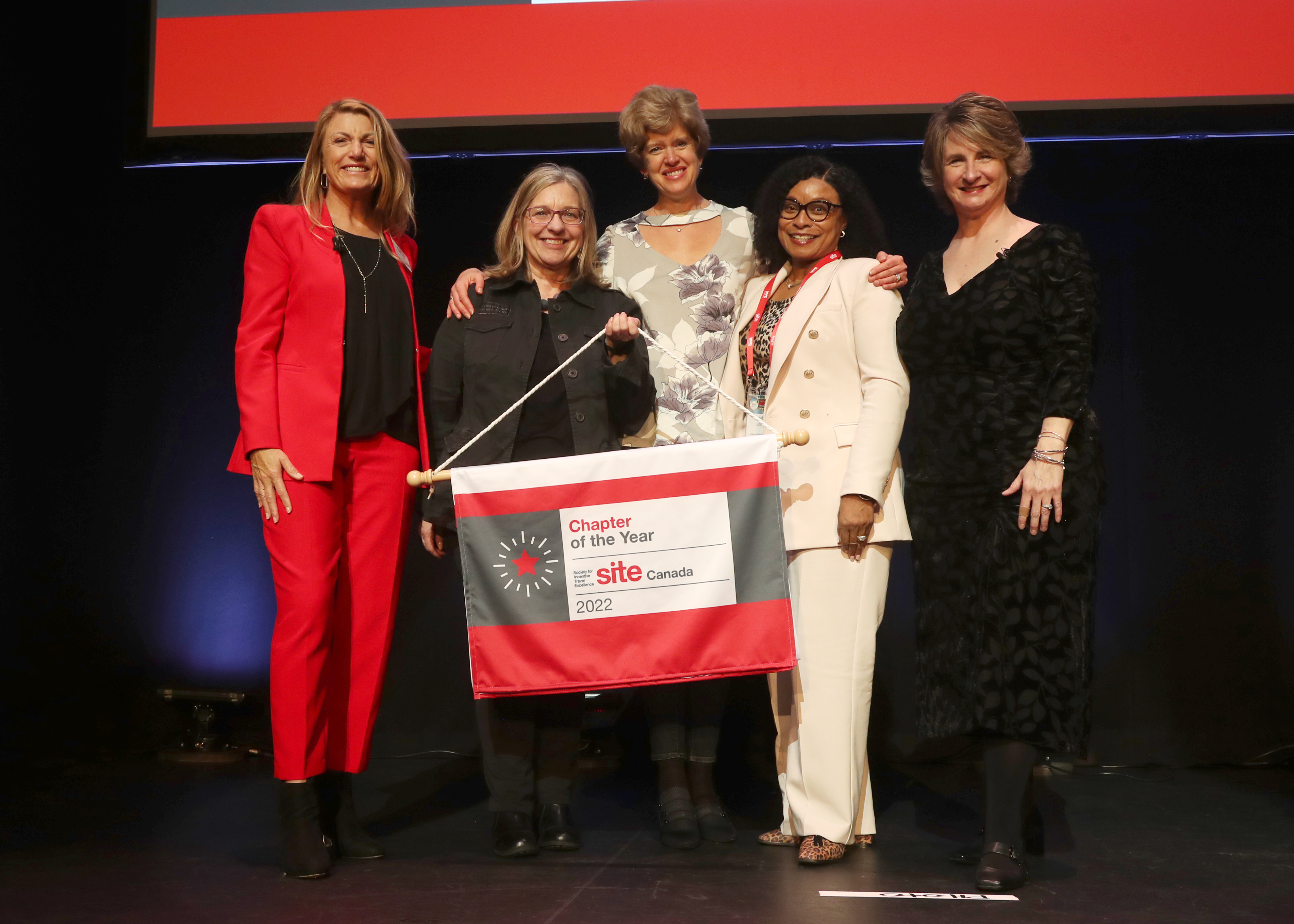 Photos by Specialty Imaging